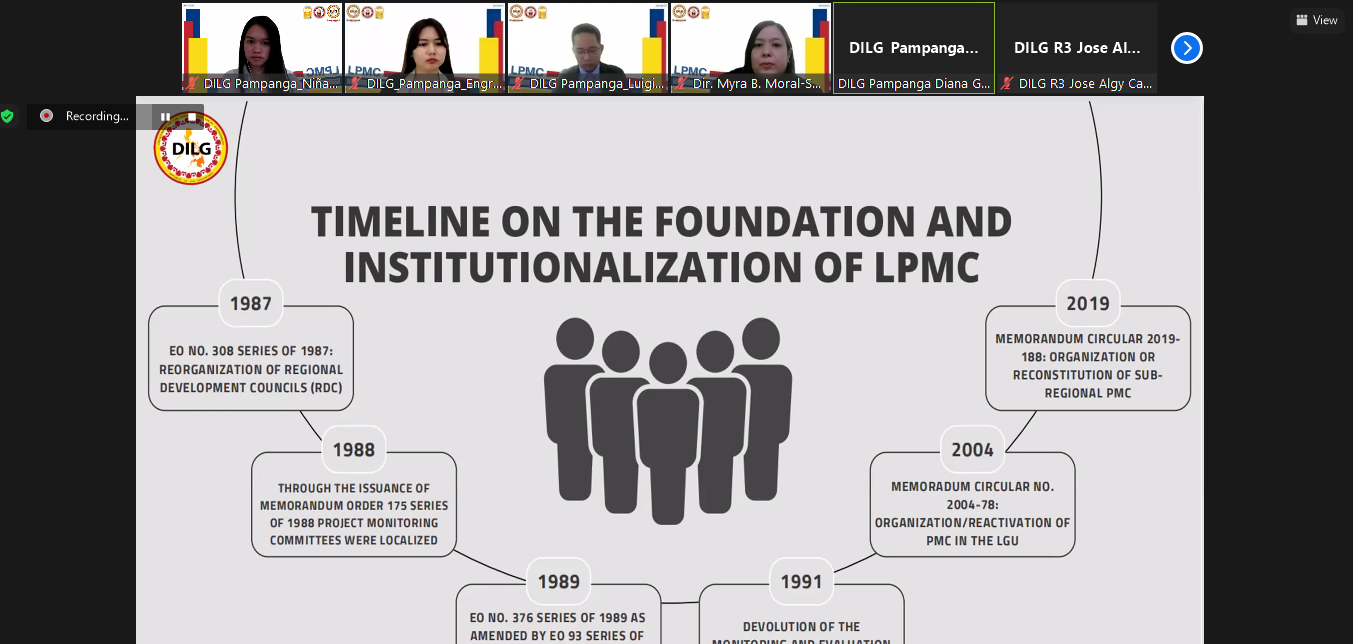 The members of the LGU Local Project Monitoring Committee (LPMC) were oriented on the LPMC Functionality Assessment via zoom on March 13, 2023. This activity aimed to discuss the key components of the recommendations for evaluating the LPMC's functionality.
 LPMCs are the primary monitoring and evaluation arm of Local Development Councils (LDCs). They are pivotal in ensuring that the projects in our communities are implemented according to plan, and that local government transparency and accountability are being upheld. There are essentially three levels of PMCs - National, Regional and Local. Likewise, the LPMCs assess and ascertain whether the development programs and projects implemented in their LGUs are delivering results in support of local development goals and plans.
In her opening message Provincial Director Myra B. Moral-Soriano emphasized the importance of the LPMCs in the implementation of projects in their respective localities and why the need to conduct such assessment.
"LPMCs should be reminded of their roles and responsibilities lalong lalo na po doon sa pag momonitor ng mga projects sa kanya kanya nilang [mga] LGUs." she added.
LGOO VII Jose Algy B. Canlas, Engr. III Diana Gean N. Limbitco and Engr. II Mark Luigi B. Regala discussed the roles and responsibilities of LPMCs and presented the key attributes on the functionality assessment of the LPMC. Moreover, Engr. III Kennedy Tungol shared the FAQs that can enlighten the participants on different issues and concerns they may encounter.