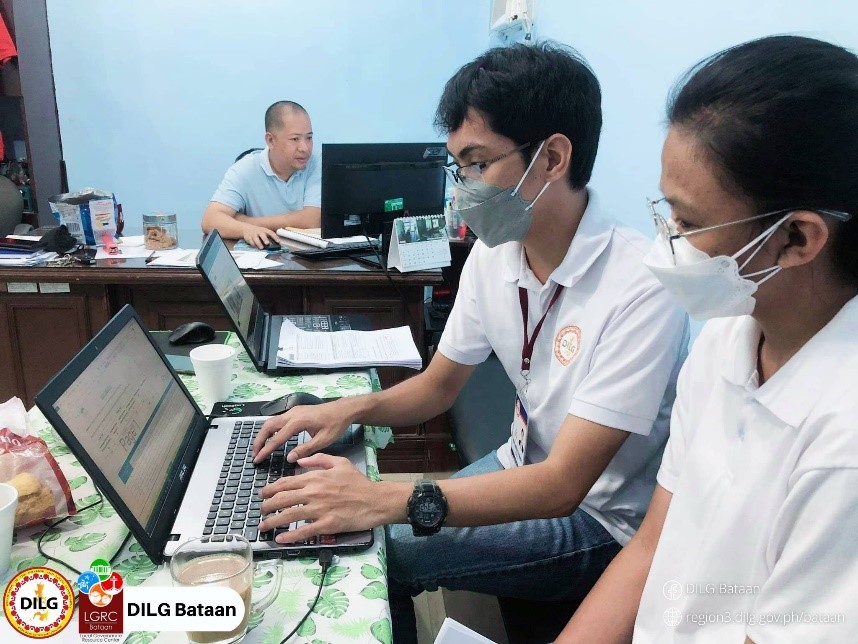 The DILG Bataan Locally-Funded Projects (LFP) Team conducted a series of face-to-face coaching in the municipalities of Hermosa, Orion and Morong on July 6 & 15, 2022 for the various LFP-related reports and systems.
 Engr. III Michael Angelo Masiclat and Engr. II Mark Pumares facilitated the refresher course on the utilization and salient features of the SubayBAYAN Portal and the Rapid Subproject Sustainability Assessment (RSSA) System. The two also discussed how to accomplish the Local Road Management Assessment Tool (LRMPAT) by explaining the 16 performance indicators and the required means of verification.
Meanwhile, PEO II Jamesnick Seramines and PEO I Jean Dimaano explained in detail the forms to be used for the Results-Based Monitoring and Evaluation of LGU Infrastructure Projects (RLIP), an enhanced M&E model envisioned to provide means for the LGUs to measure their performance with national and international development targets.
The group's activity aimed to assist the personnel from Local Engineering Office and Planning and Development Office in the thorough monitoring and assessment of its projects under various programs of the department, focusing on the step-by-step procedure on how to complete certain forms and tools. On the other hand, the LGU functionaries expressed their gratitude for the effort exerted by the team and assured that their compliance will be delivered on time.
The team is set to conduct further orientation in the coming weeks for the remaining LGUs of the province.