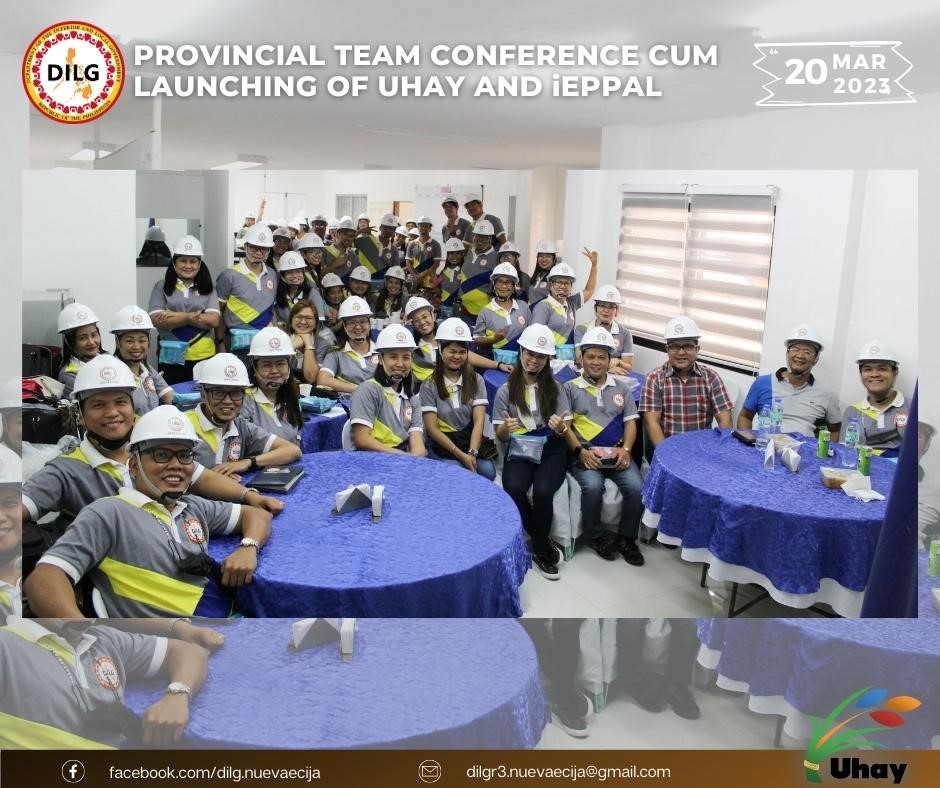 The DILG Nueva Ecija headed by Atty. Ofelio A. Tactac, Jr. officially established its sub-LGRC brand during the Provincial Team Conference on March 20, 2023 at DILG Nueva Ecija Provincial Office.
 Graced by DILG R3 Regional Director, Atty. Anthony C. Nuyda, the activity served as a venue to kick-off the institutionalization of "UHAY" and its components as the official name of DILG Nueva Ecija Sub-LGRC.
Through Knowledge Management, Uhay aims to facilitate the integration of knowledge management in DILG processes and systems towards building the Department as a Knowledge-Centric Organization. Inspired by the culture of the province, Kulas and Kaleb were also introduced as the new faces of DILG Nueva Ecija.
In his message, RD Nuyda expressed his gratitude in witnessing the launching of Uhay. He also mentioned that the Regional Office is always willing to extend the support to the field offices to promote excellence on the implementation of the Department's mandate.
\On the other hand, the launching of Integration of Emergency Protocols of Private Establishment And Local Government Units (iEPPAL) also took place. The program aims to assist in the formulation and integration of emergency protocols of private enterprises like malls, hospitals, universities, hotels and other establishment in urban areas where there are substantial number of people with the emergency protocols of the city, municipality and barangays.
On the second half of the activity, the DILG PACE Committee awarded the Certificates to the Provincial and Field Category for the month of January and February. Status of report compliance under CDS, MES, and FAS were also presented by the section chiefs.
To close the activity, PD Tactac said that he is looking forward for a better ranking of the province this year through constant teamwork and commitment in delivering a quality public service.