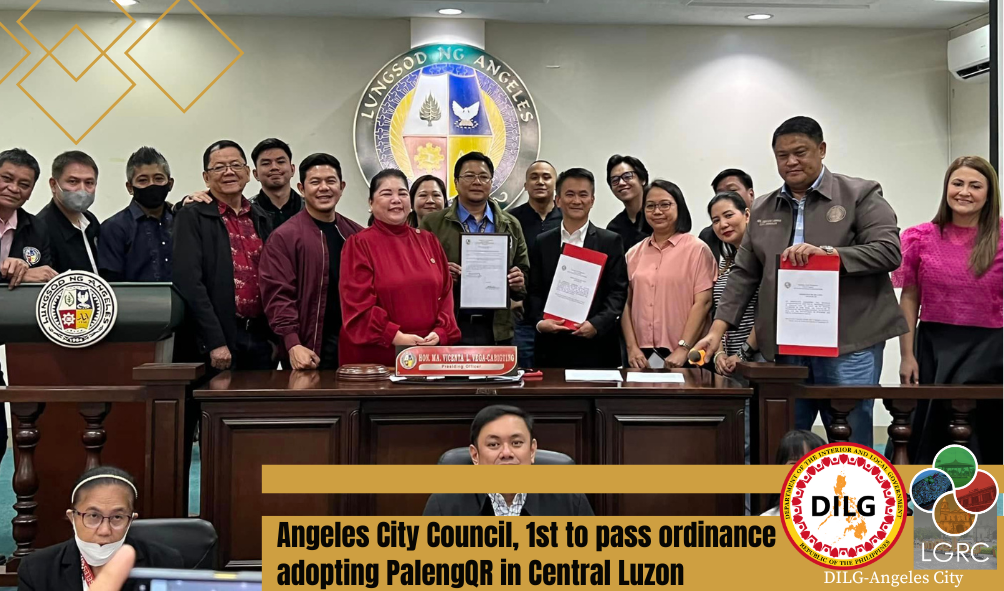 The Angeles City Council passed an ordinance on February 28 implementing the Paleng-QR PH Program of the DILG and Banko Sentral ng Pilipinas (BSP).
 The said ordinance enjoins all the business establishments and local transportation in Angeles City to adopt QR PH Digital Payments.
"This ordinance is first in Central Luzon, and this is Angeles City's remarkable accomplishment," said DILG-AC OIC-Director Yvette R. Cosio. "This is an example of excellence in local governance at its best", she added.
With the adoption and implementation of the Paleng-QR Program in the city, merchants and local transportation in the locality must open and maintain a QR PH Code-ready transaction account. The QR PH code must also be visibly displayed in the stores and public vehicles to make QR PH payments available.
AC's Paleng-QR Ordinance aims to promote financial inclusion paving the way to more effective access to a wide range of financial products and services, and cashless transactions at public markets community stores and local transportation hubs.
BSP Regional Director Noel Neil Q. Malimban expressed his gratitude to the AC Government for supporting the PalengQR PH Program and for promoting effective digital payments and financial literacy in the city.