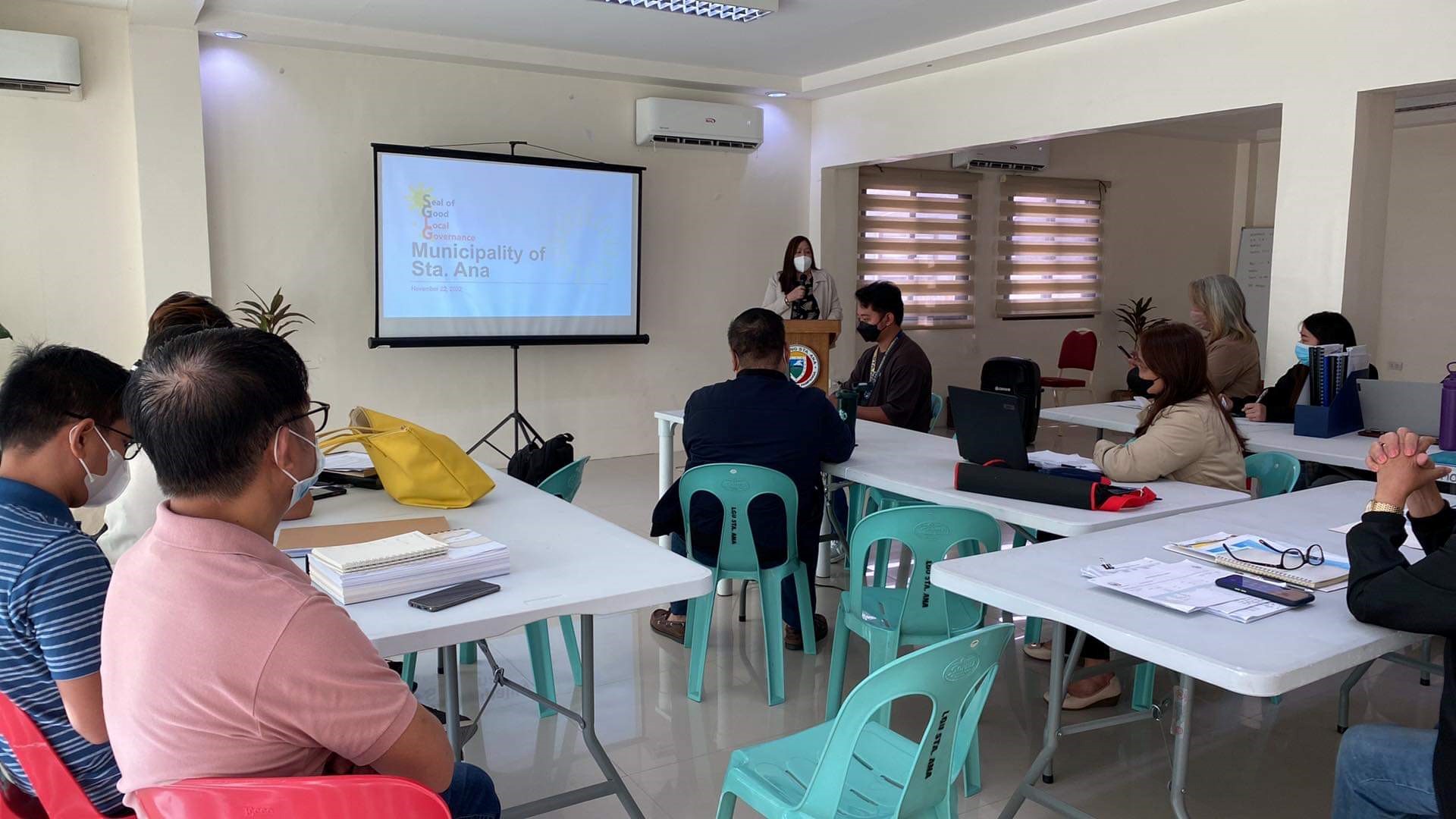 In preparation to the 2023 Seal of Good Local Governance (SGLG) Assessment, the DILG Pampanga has started to conduct SGLG exit conference starting in the Municipality of Santa Ana, Pampanga on November 22, 2022.
 The exit conference aimed to inform the LGUs on the result of the assessment and focus on the areas that they need to improve on.
In her message, DILG Pampanga Provincial Director Myra Soriano said that SGLG should be the LGUs' way of life. She also emphasized that they should not only be vying for the SGLG because of the incentive but because they want to be recognized as LGUs with good performance on local governance.
With this, Mayor Norberto G. Gamboa delivered his commitment on behalf of the LGU, taking note of the assessment result, to vie for 2023 SGLG.