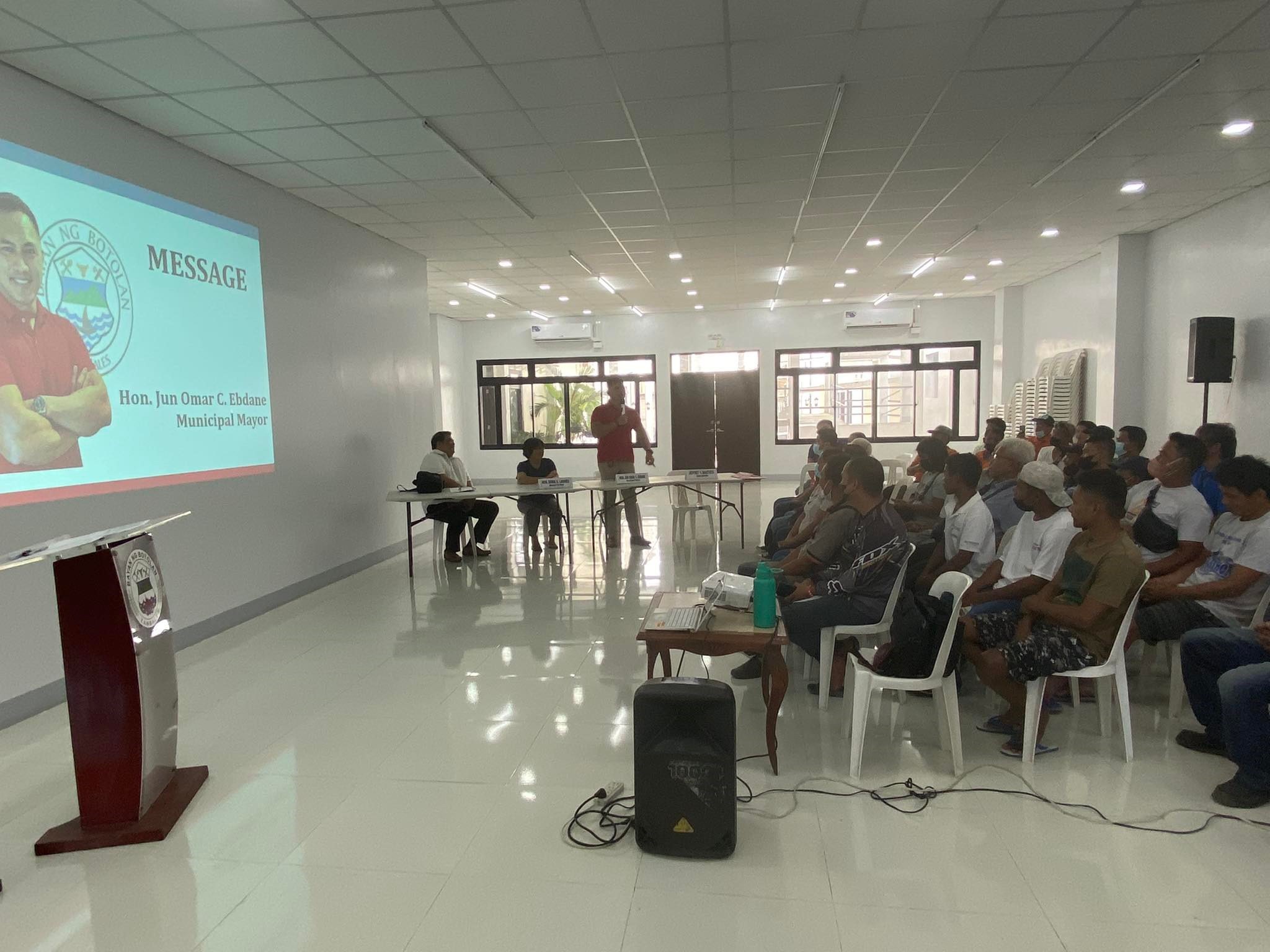 The Local Government Unit (LGU) of Botolan, Zambales in coordination with the Department of the Interior and Local Government (DILG) Botolan Field Office, spearheaded the Civil Society Organizations' (CSOs) Conferment of Certificates of Accreditation and Selection of Representatives to the Local Special Bodies (LSBs) on September 21, 2022 at the PFC John Paul R. Villanueva Hall, Municipal Building, Botolan, Zambales.

The undertaking was facilitated by Municipal Local Government Operations Officer Shieralyn B. Esteban, wherein she also re-oriented the CSOs on DILG Memorandum Circular 2022-83 and the duties and responsibilities of the local special bodies, which the selected CSOs shall also assume.
In his message, Mayor Jun Omar C. Ebdane emphasized the important role that CSOs play in the formulation and implementation of LGU programs, hence, their contribution in ensuring people's engagement with the LGU towards development. Likewise, Vice Mayor Doris D. Ladines reinforced Mayor Ebdane's message and highlighted the importance of unity among every stakeholders in the delivery of services in the Municipality.
Meanwhile, Sangguniang Bayan Member Marlo Thomas D. Doble, Chairperson of the Committee on Cooperatives and Secretary to the Sanggunian Bayan, as well as Ms. Gladys De Vera joined Mayor Ebdane and Vice Mayor Ladines in the Conferment of the Accreditation Certificates to the CSOs, which satisfied the accreditation requirements of the DILG.
Afterwards, the CSO selection proceeding was carried-out and was moderated by MLGOO Esteban and Municipal Planning and Development Coordinator Melanie C. Baysa.
A total of nineteen (19) CSOs were selected as members of the Local Special Bodies, wherein twelve (12) CSOs are to be members of the Local Development Council (LDC), two (2) for the Local Health Board, two (2) for the Local School Board and three (3) for the Local Peace and Order Council (LPOC).