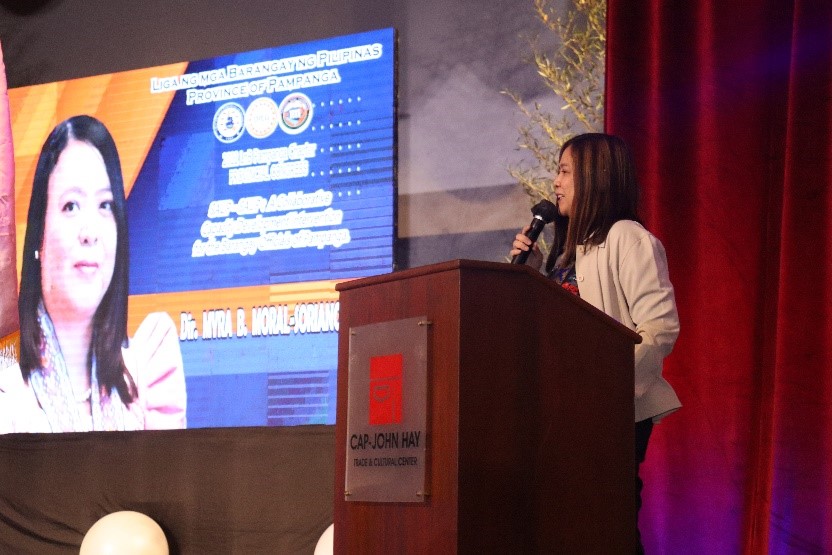 With the theme "SAUP-SAUP," the Liga ng mga Barangay ng Pilipinas Province of Pampanga conducted the 2022 LnB Pampanga Chapter Provincial Congress on October 3-5, 2022 at CAP – John Hay Trade and Cultural Center Baguio City.
 As the frontlines of the government, our barangays encompass all the areas of government such as the executive, legislative, and quasi-judicial areas. The activity served as a venue to augment the knowledge and refresh the skills of the barangay officials on their job – basically on legal education, health services, and strategic communication – in order to cater the needs of our constituents.
In addition, ten (10) barangays in the province who have passed the Seal of Good Local Governance for Barangays (SGLGB) were recognized and commended. They have successfully complied with the requirements needed for the said assessment.
In her welcome message, PD Myra B. Moral-Soriano emphasized the importance of introducing new innovations and strategies in the implementation of the barangays' programs, projects, and activities.
Likewise, Hon. Renato Mutuc, LnB President in the Province of Pampanga, highlighted the need for a collaborative approach within the Local Government Units and the National Government Agencies in order to deliver a more effective and responsive services to our communities.