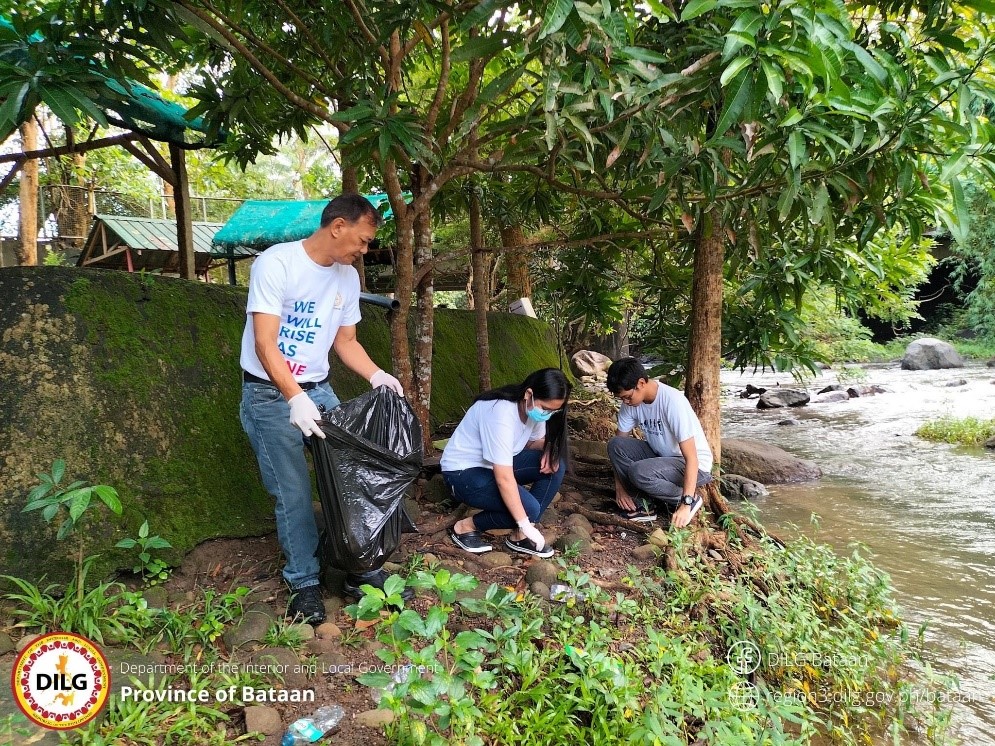 As one of the leading agencies working on the Manila Bay program, DILG Bataan made a visit back to Tanato River in Balanga City to inspect and conduct a clean-up activity as support to its maintenance on September 21, 2022.
 ADAS II Russel Jasper Rabacio, Manila Bay Provincial focal person, together with the personnel from the provincial office collected plastic wastes in the river area to preserve its cleanliness.
The activity is part of the Manila Bay Clean-Up, Rehabilitation and Preservation Program (MBCURPP) of DILG that promotes in preserving and rehabilitating waterways.
The initiative is also an information drive and cultivate awareness to the community on the importance of river ways and to comply with environmental laws.