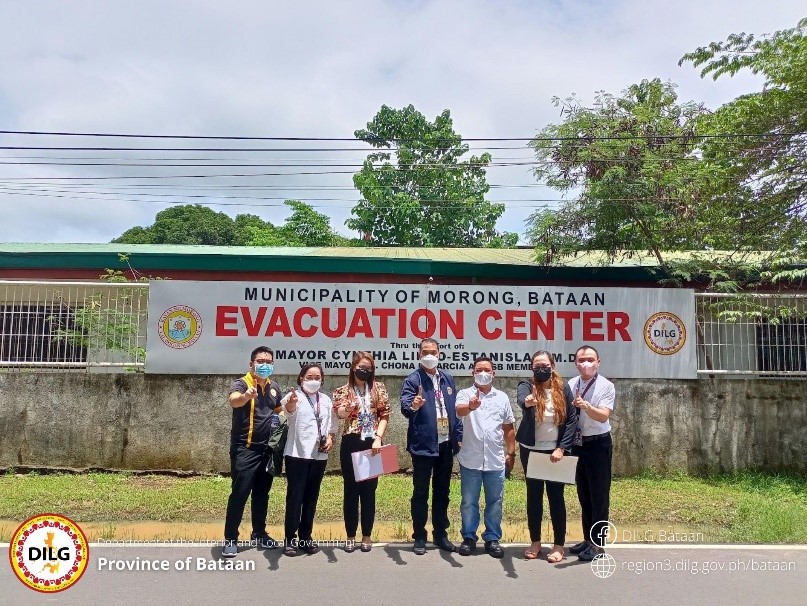 The team of national validators from DILG Region XII-SOCCSKSARGEN assessed the performance of the municipalities of Morong and Orani for the Seal of Good Local Governance (SGLG) National Validation on September 1, 2022, the last leg of assessment in the province.
 The nine LGUs in Bataan that qualified for the SGLG national validation effectively went through the said assessment from August 30 to September 1, 2022.
The validators from DILG Region XII that conducted SGLG assessment in Bataan are LGOO VII Inecita Kionisala, LGOO VII Annalyn Doceo, LGOO V Vita Gumahad and LGOO III Chrysanthea Zorilla.
LGUs that will pass the validation will qualify for the national calibration to be held also this year. LGUs have to hurdle the "All-In" assessment criteria which have 10 governance areas.
During the validation, the national assessment teams were accompanied by PD Belina T. Herman, Cluster Leaders Melissa Nipal and Yvette Cosio, SGLG focal person Cristy Blanco, Program Manager Allan Don Malonzo, LGOO V Laverne Gonzales, Jr. and the respective DILG field officers, who painstakingly and meticulously provided support and assistance to LGUs in preparation for the national validation.
The SGLG is the highest recognition and the most prestigious award given by the DILG to excellent and performing LGUs in the delivery of public service through compliance to pertinent national laws and guidelines.
The province had eight SGLG passers in the most recent SGLG in 2019, as DILG Bataan continuously aims to increase the number of LGU awardees this year and henceforth.