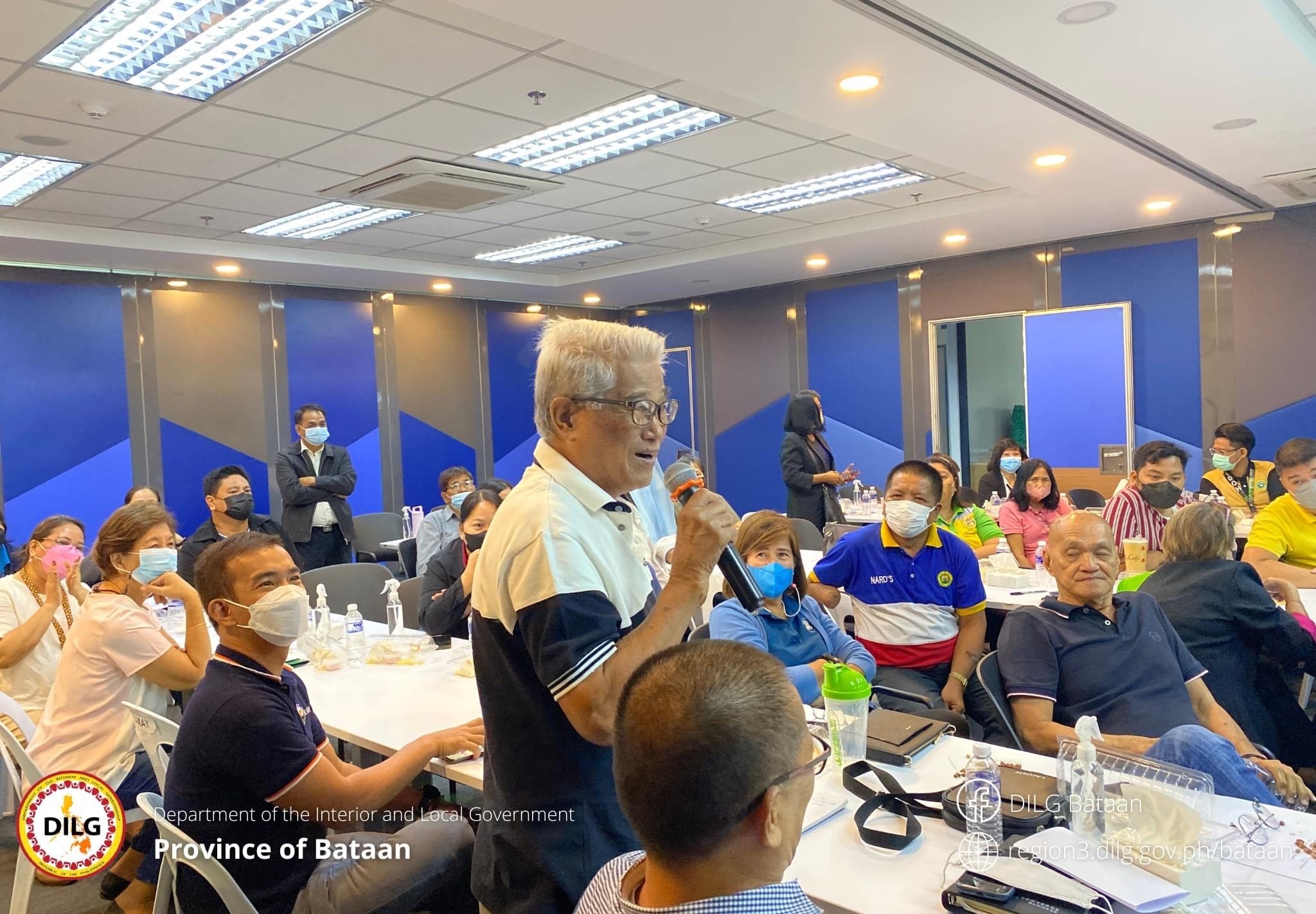 By giving them the opportunities to be involved in the development planning processes of the local government units, Civil Society Organizations (CSOs) stand as reliable partners in achieving a more participative and efficient governance.
 This was the highlight of the event held on September 12, 2022 as the DILG Bataan, in collaboration with the Provincial Planning and Development Office, convened the accredited CSOs of the Bataan Provincial Government for the Selection of Representatives to the Local Special Bodies (LSBs) at The Bunker, Balanga City.
Spearheaded by PD Belina T. Herman, the activity was attended by 28 accredited CSOs from different sectors such as socio-civic, agriculture, medical, tourism, business, academic and religious, among others.
PD Herman emphasized the role of CSOs as vital LGU partners in the delivery of basic services. She further encouraged more active participation of CSOs by sharing their expertise, and providing information as well as feedback on the programs of the government.
LGOO V Laverne Gonzales Jr., Provincial CSO Focal Person, presented the composition and the functions of the various local special bodies in which the CSOs can partake in.
Heeding the call of the national government, PG Bataan opted to expand the number of CSO representation for a more inclusive governance and as provided in the new guidelines for CSOs accreditation. For the selection, volunteers were accepted for the other CSOs in the Local School Board and Local Health Board. Election through secret balloting was the process resorted for the CSOs in the Local Development Council.
Also significant contributors to the smooth flow of the activity were CTL Yvette Cosio, CDS Chief LGOO V Johnny Mandocdoc, PPDC Alexander Baluyot and PDO IV Maricar Reyes-Hina, all with the goal of promoting transparency, inclusive decision making, accountability, and strengthened linkages between CSOs and the PLGU. Atty. Tony Roman, Board Member, also gave his opening remarks and then immediately proceeded to attend their regular SP session.