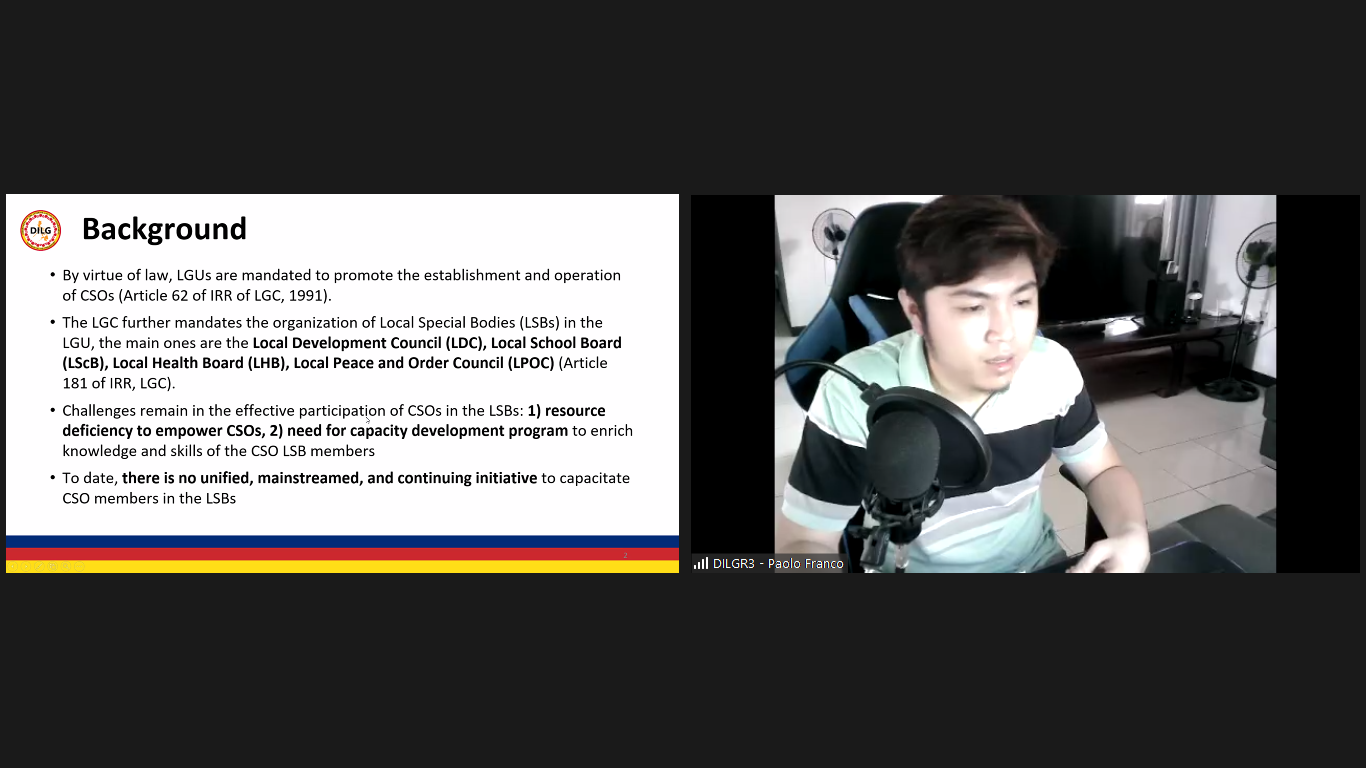 As part of the preparatory activities for the "Enhancing Effectiveness of CSOs in Local Development: A Capacity Development Program for Civil Society Organizations (CSOs) in Local Special Bodies", DILG Central Luzon, together with its Local Resource Institute partners – Bulacan State University and Don Honorio Ventura State University, conducted Regional Trainings of Trainers for Local Health Board (LHB), Local School Board (LScB), and Local Development Council (LDC) on July 19-20, 21-22, and 27-28, respectively.
 The Regional TOT ensured that the modules during the nationwide roll out will be delivered uniformly and of the same quality. To cater specific issues and concerns and to create a conducive learning environment for the prospective trainers and resource persons, the trainings for the three main LSBs were held separately via Zoom Cloud Meetings Application.
With this, more than 400 functionaries from the DILG Provincial Offices and Local Government Units in the region are now ready to capacitate the CSO LSB members in the 4th quarter of 2022.