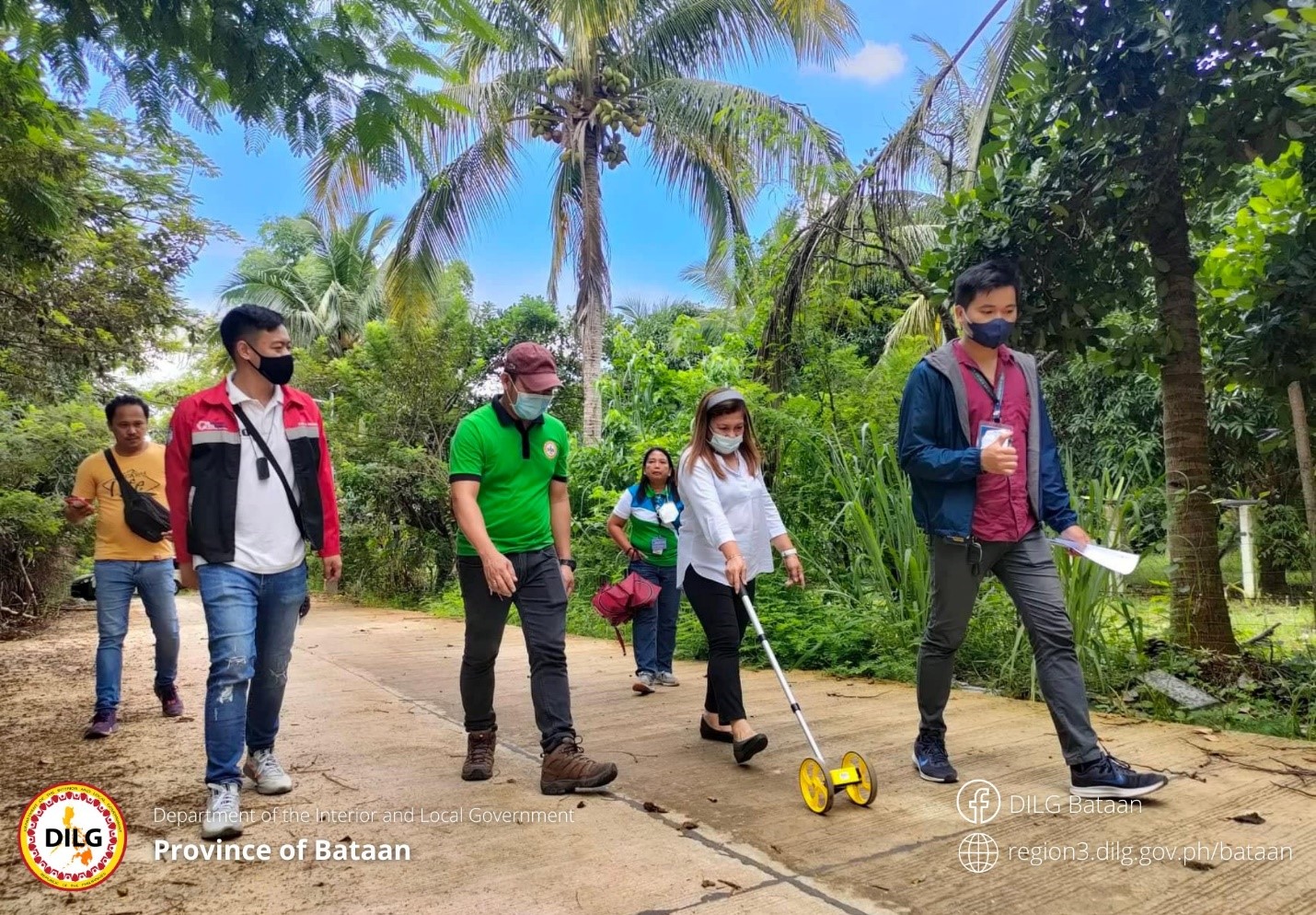 Spearheaded by Provincial Director Belina Herman, the DILG Bataan Locally Funded Projects (LFP) Team conducted the final inspection of the following projects in Samal under the F.Y. 2021 Financial Assistance to Local Government Units (FALGU) Program on July 26, 2022:
 • Two (2) Units Fully Equipped Ambulance
• Concreting of Road at Sitio Batol, Brgy. Imelda, Samal, Bataan
• Construction/ Improvement of Guizo Road with Solar Lights at Brgy. Palili, Samal, Bataan
• Concreting of Road at Sitio Guizo, Brgy. Palili, Samal, Bataan
With an allocation of P9,000,000, the acquired fully-equipped emergency transport vehicles with their features, medical equipment and apparatus were checked in detail by the team.
Further, the group also inspected the 490-meter concrete pavement in Barangay Imelda and the two 600-meter road sections in Barangay Palili which have a national subsidy of P10,000,000 each.
The team discussed with the LGU personnel headed by Mayor Alex Acuzar the findings and the corresponding rectification required. Also, considerations and pointers for future projects were tackled.