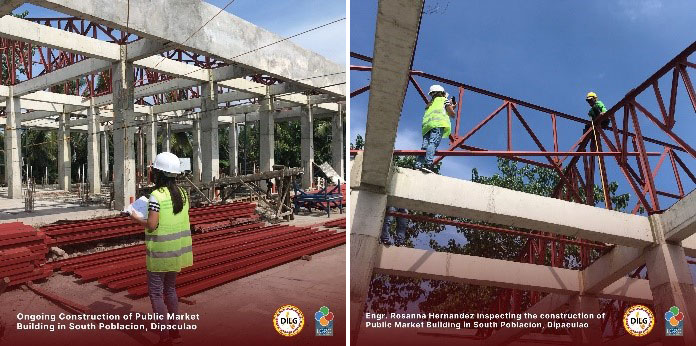 The DILG Aurora Provincial Project Monitoring Team, together with the Provincial Government of Aurora and the Local Government of Dipaculao conducted thorough site inspections of infrastructure projects funded under the F.Y. 2021 Local Government Support Fund- Financial Assistance to Local Government Units (LGSF-FALGU).
 The completed Concreting of Road in Barangay Dialatnan, Maria Aurora amounting to PhP 10 million resulted in the construction of a 557-meter road that will enable residents to better access essential services and provide opportunities for farmers to increase farm production, and their agricultural income.
The Barangay Electrification in Dipaculao extends single phase lines and installation of secondary lines that will help power homes, schools and evacuation facilities in the Lipit Relocation Site, Gupa Relocation Site, Barangay Calaocan and Barangay Dinadiawan. The project has a total allocation of PhP 3 million.
The construction of the Public Market Building 2 (Wet Section) in South Poblacion, Dipaculao, amounting to PhP 7 Million, will allow for local vendors to market their products and sustain their livelihood in a secure area.