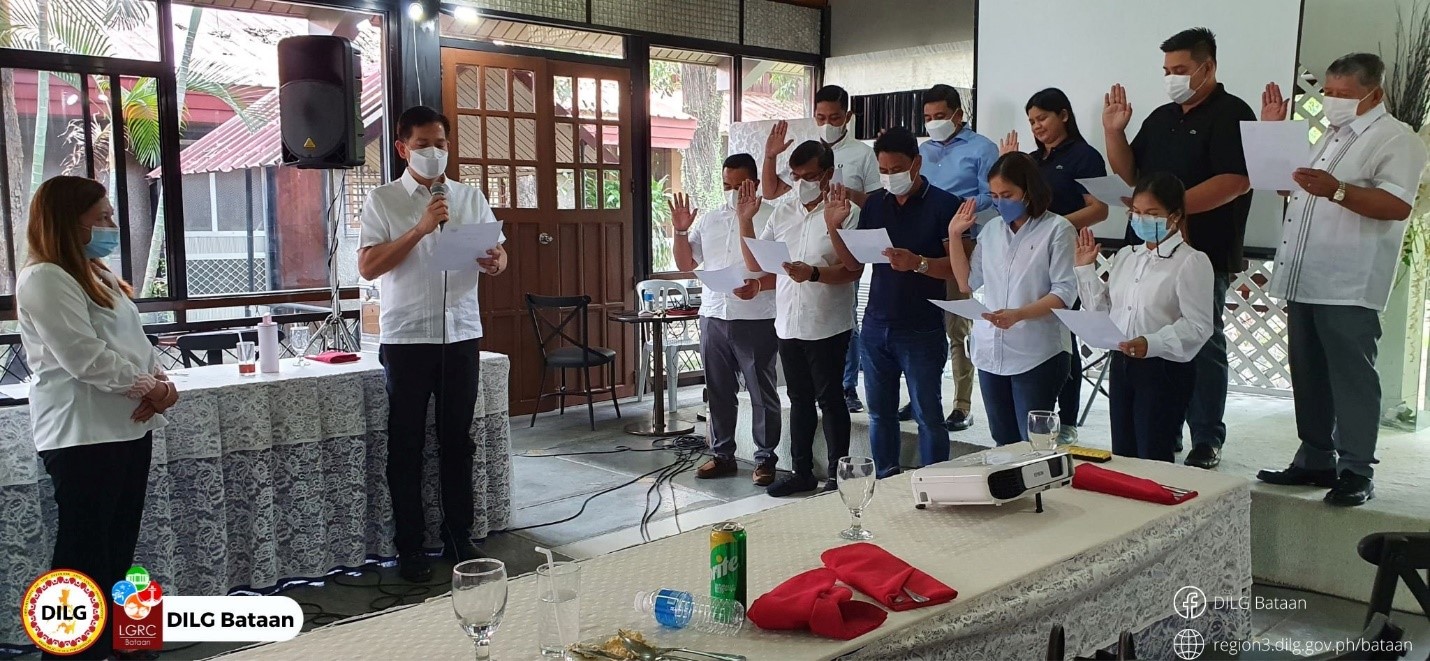 The Vice Mayors' League of the Philippines Bataan Provincial Chapter elected its new set of officers for the term 2022-2025 at Lou-is Resort and Restaurant, Balanga City, Bataan on July 18, 2022.
 The elected provincial chapter officers of VMLP Bataan are the following:
President: Hon. Vianca Lita V. Gozon (City of Balanga)
Vice President: Hon. Angelito S. Rubia (Mariveles)
Secretary: Hon. Leila Linao-Munoz (Morong)
Treasurer: Hon. Roberto T. Pabustan, Jr. (Abucay)
Auditor: Emmanuel R. Roman (Orani)
Board of Directors:
Hon. Patrick S. Rellosa (Hermosa-1st Dist.)
Hon. Ronald M. Ortiguerra (Samal-1st Dist.)
Hon. Rex Joseph R. Fuster (Orion-2nd Dist.)
Hon. Cecilia R. Garcia (Pilar-2nd Dist.)
Hon. Fernando P. Manalili (Dinalupihan-3rd Dist.)
DILG Bataan Provincial Director and VMLP Election Chair, PD Belina T. Herman
presided and attested the orderly and successful conduct of the said election.
PD Herman was accompanied by Program Manager Allan Don Malonzo, LGOO V Laverne Gonzales, Jr. and ADAS II Vangie Rodriguez to facilitate and supervise the election process and made sure that the election guidelines were strictly followed.
Bataan Provincial Governor Jose Enrique Garcia III officiated the oath taking ceremony of the newly-elected VMLP officers and provided message to the Vice Mayors about the programs and initiatives of the provincial government focusing in human development index (HDI). The HDI reveals how well a province has performed in the three basic components of human development: life expectancy, education and income.
The VMLP's primary purpose is to articulate issues affecting city and municipal government administration particularly concerning local legislation.