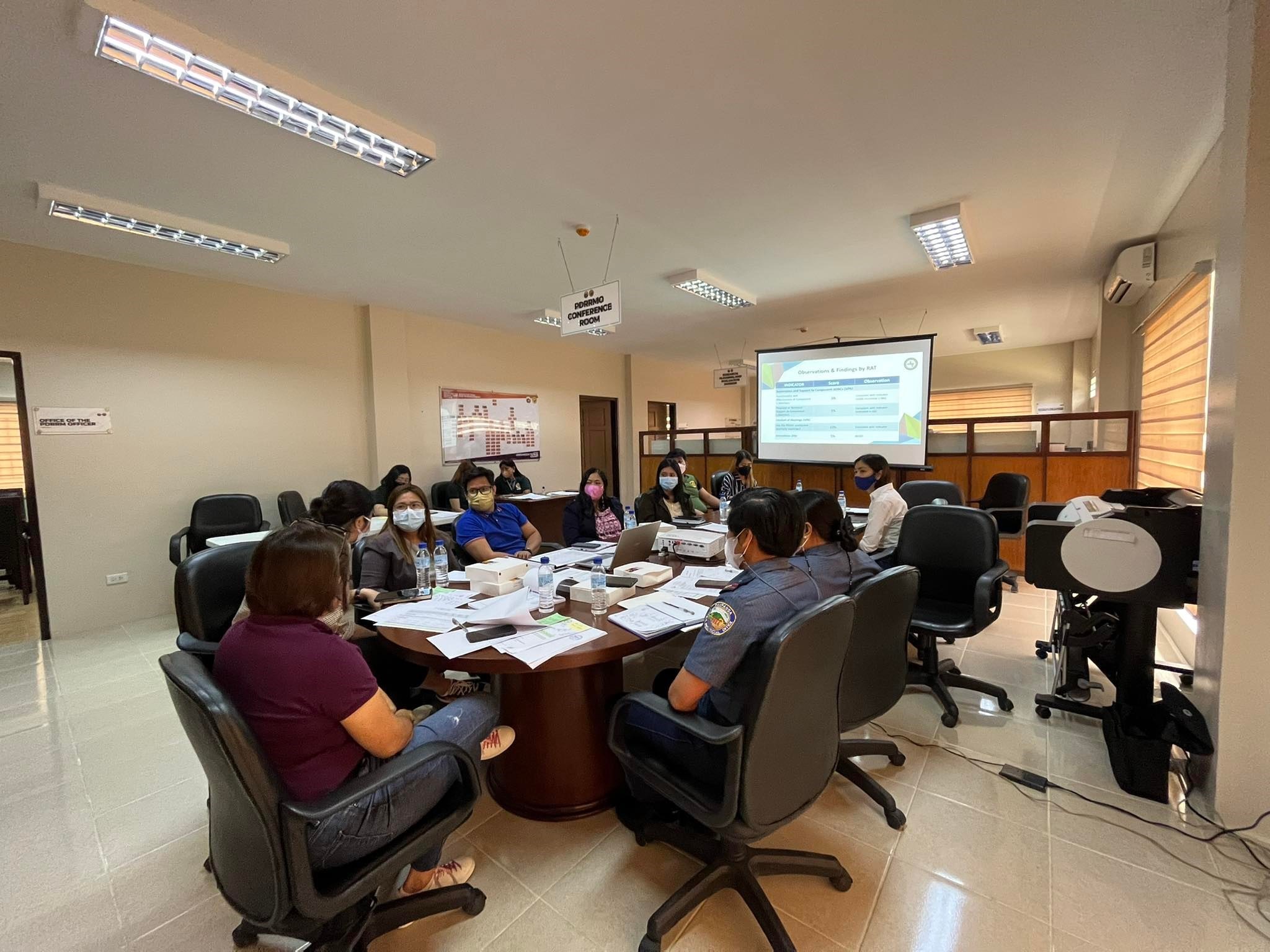 In preparation for next year's Anti-Drug and Abuse Council (ADAC) and Peace and Order Council (POC) audit, a coordination meeting with the provincial members of these councils, was held today at the Provincial Disaster Risk Reduction and Management Office (PDRRMO).
 The meeting aimed to monitor the accomplishments of the Provincial POC and Provincial ADAC for FY 2022.
Moreover, the members discussed the possible interventions on the formulation of POPS Plan for the local POCs and ADAC.
Present during the meeting are the representatives from the PDRRMO, Provincial Information Office, Provincial Planning and Development Office, DILG, Philippine Army, PDEA, and PNP.