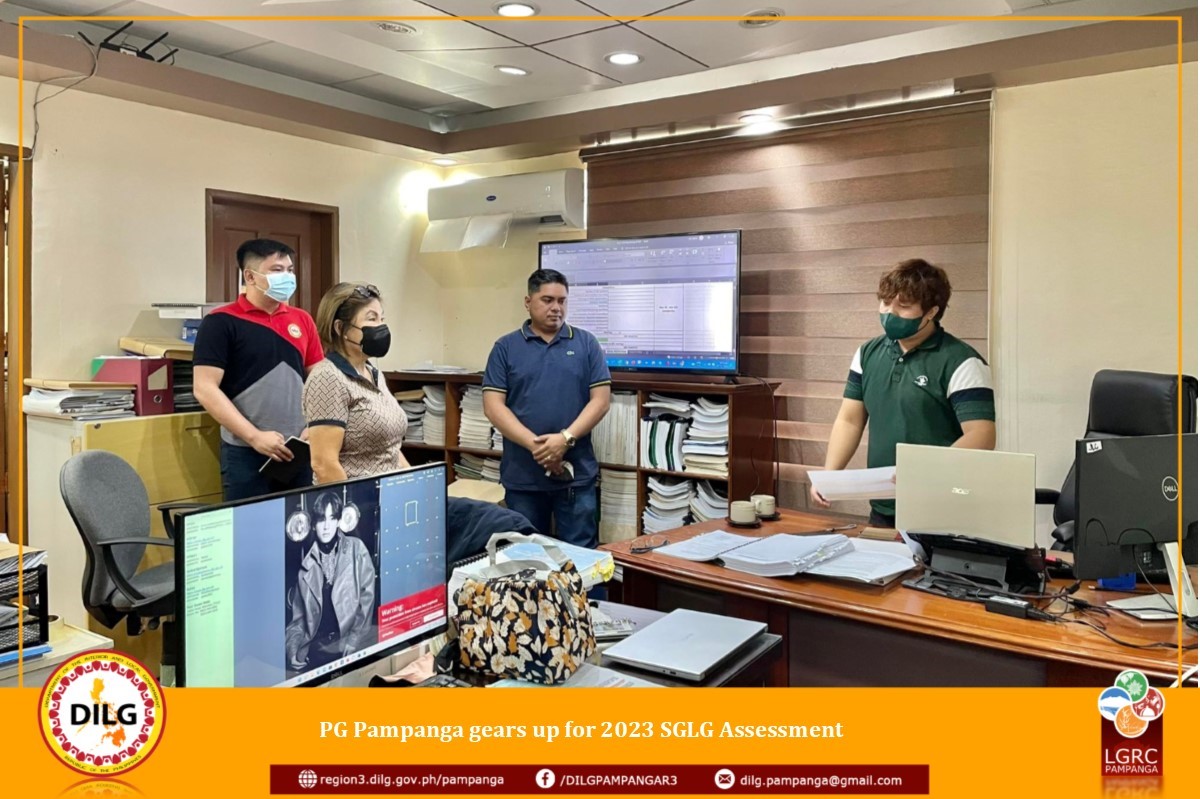 This early, the Provincial Government of Pampanga is preparing for next year's SGLG Assessment starting with a coordination meeting on July 7, between DILG Pampanga and the Pampanga Provincial Development Office (PPDO).

LGOO VI Paul Michael Blanco provided technical assistance in reviewing the ten (10) different governance areas namely: Financial Administration and Sustainability; Disaster Preparedness; Social Protection and Sensitivity; Health Compliance and Responsiveness; Sustainable Education; Business-Friendliness and Competitiveness; Safety, Peace and Order; Environmental Management; Tourism, Heritage Development, Culture and Arts; and Youth Development.
Also present in the meeting was Special Assistant to the Governor and PDRRMO Ms. Angelina Blanco to provide support in preparation for next year's Assessment.
The SGLG is the highest recognition and the most prestigious award given by the DILG to excellent and performing LGUs in the delivery of public service through compliance to pertinent national laws and guidelines.