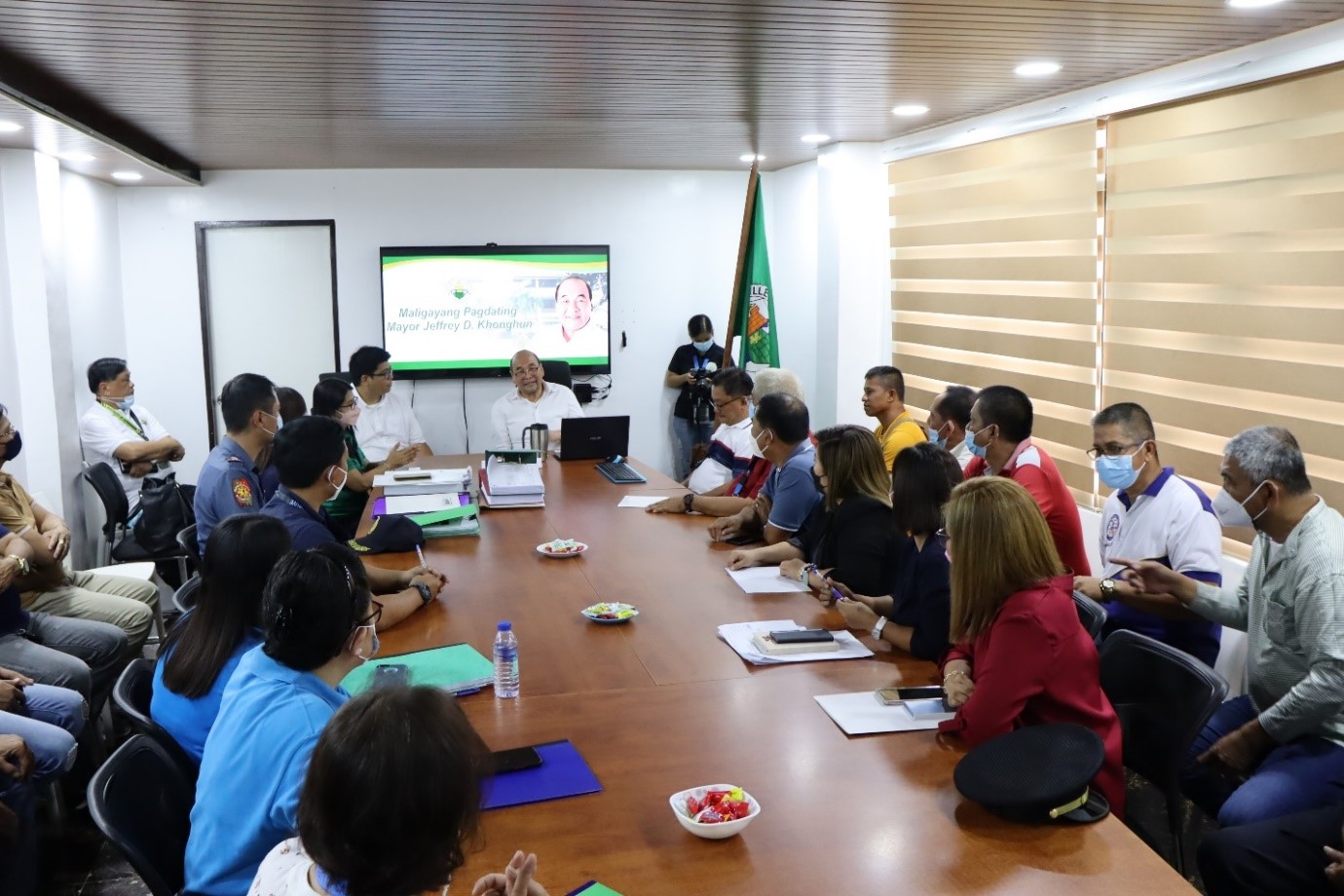 At exactly 12 noon of June 30, 2022, Mayor Jeffrey D. Khonghun officially assumed as Mayor of Castillejos, Zambales. Mayor Khonghun engaged in a light talk with the Department and Section Heads alongside Vice Mayor Christian T. Esposo.
 In the brief meeting, Mayor Khonghun gave a quick overview of his goals for making Castillejos a premier municipality. "Huwag pabayaan ang Bayan, irespeto ang lahat ng ating kababayan, hindi pwedeng hamakin ang mga maliliit na kababayan. Maliit na bagay pero mahalaga," he urged everyone, to respect the people. He emphasized once more that public servants should conduct themselves in a manner befitting of their position and with consideration for others. He continued by saying that everyone should follow the rules for good governance set by the Civil Service Commission (CSC) and the Department of the Interior and Local Government (DILG).
MLGOO Sheryl Ann Q Dungca, Castillejos MPS Chief of Police PMAJ Gian Napoleon F Baquiran, Municipal Fire Marshal Leo L Sanchez and visitors witnessed the turnover facilitated by the LGU Transition Team.
Following the ceremony, LGU properties, plans and documents were turned over, and an onsite tour took place.
To guarantee continuity in local governance, the turnover ceremony complies with DILG Memorandum Circular No. 2022-029.