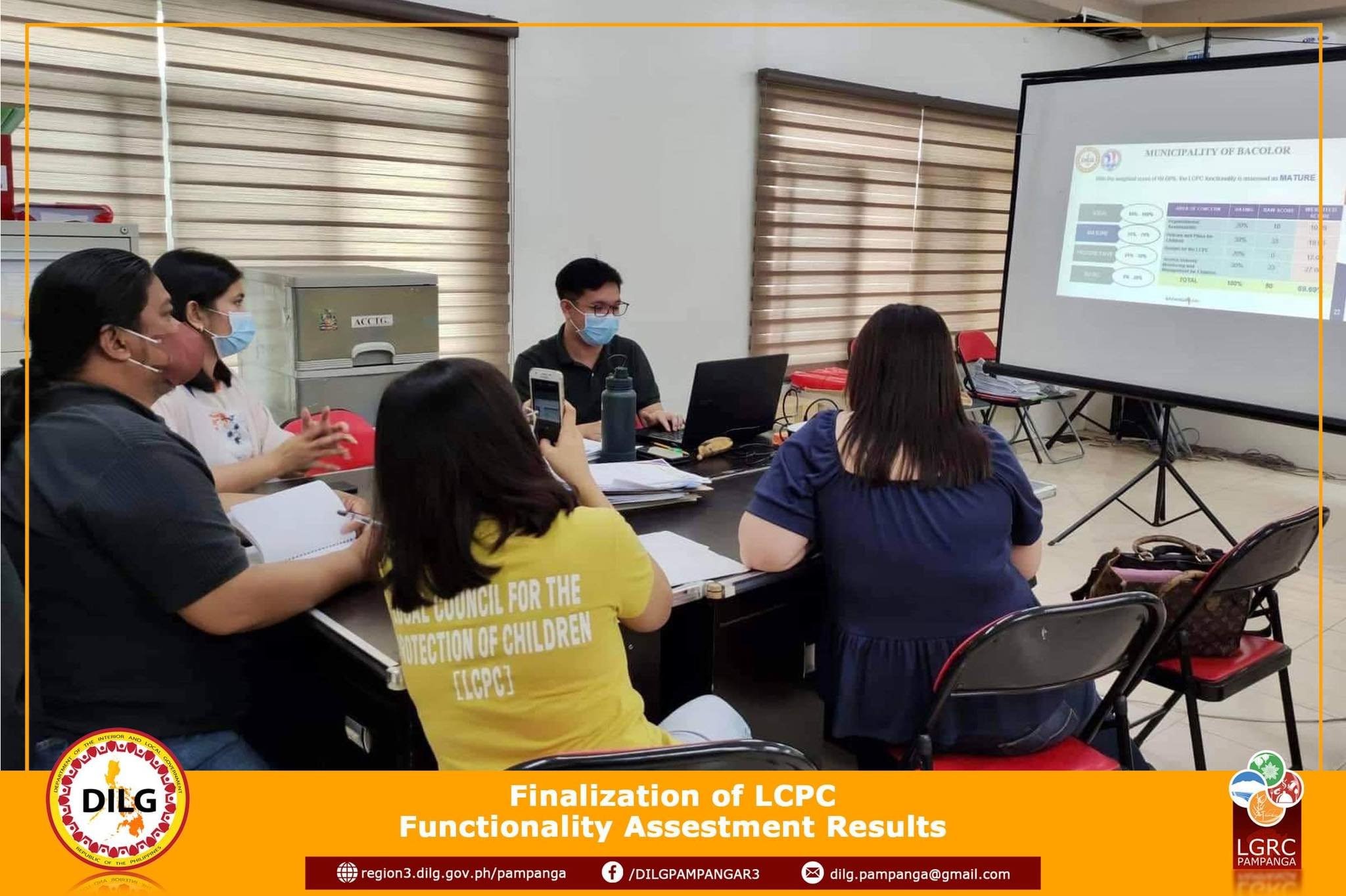 The Local Council for the Protection of Children (LCPC) Provincial Inter-Agency Monitoring Task Force (PIMTF) convened on June 30, 2022 for the finalization of the Functionality Assessment results of all the City and Municipal LCPCs in Pampanga.
 The LCPC assessment is based on the indicators set in the DILG MC No. 2021-039 which focuses on four major areas: Organizational Sustainability, Policies and Plans for Children, Budget, and Service Delivery Monitoring and Management for Children.
The team also discussed strategies and capacity development interventions to help the LGUs improve their functionality level.
Present during the meeting were representatives from DILG, PSWDO, DepEd and partner faith-based organization.