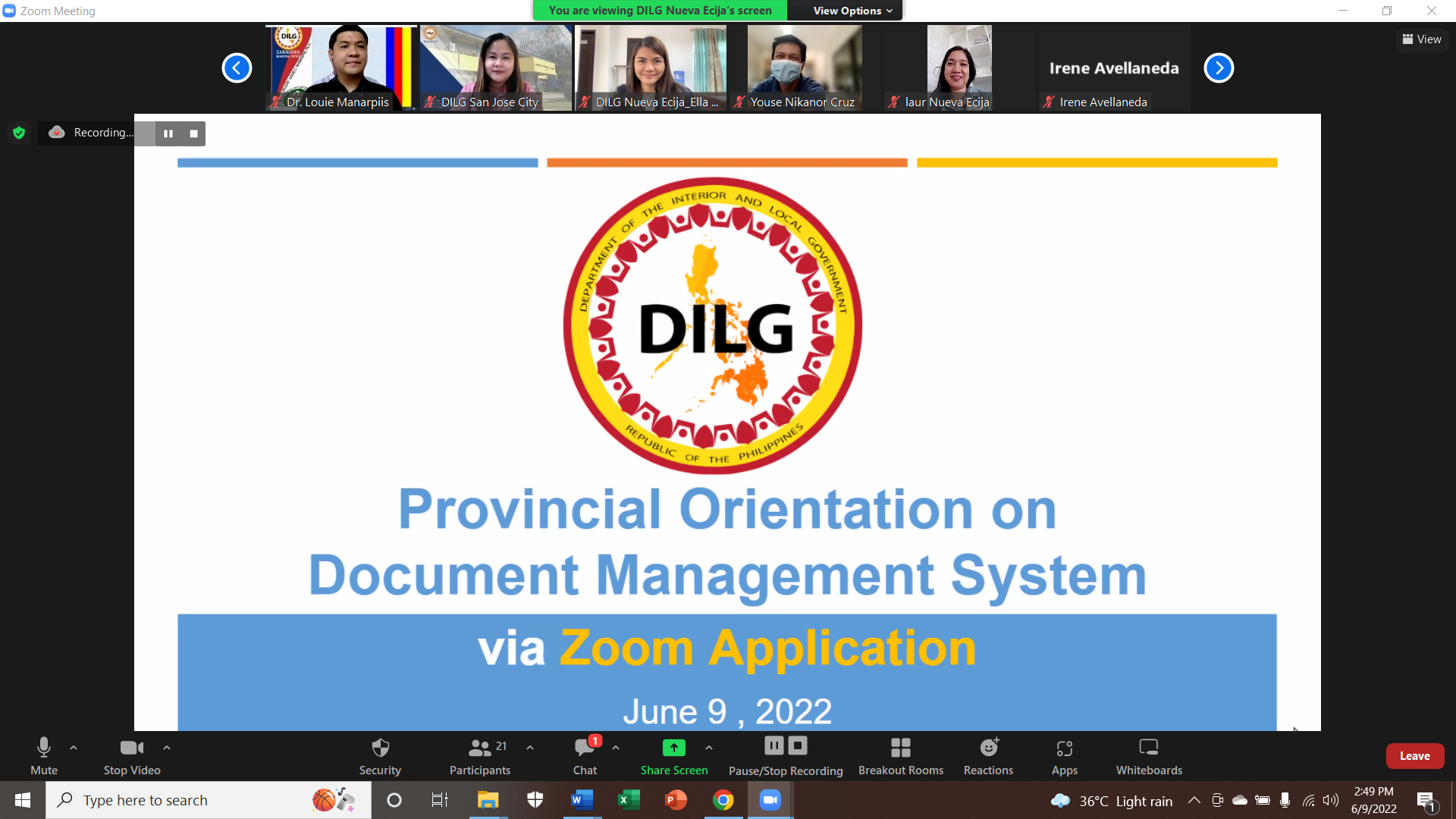 In view of the pilot testing of the Document Management System (DMS) implementation to Field Offices in Region III, the DILG Nueva Ecija headed by Office Caretaker, LGOO VII Ariel G. Espinosa, conducted an online Provincial Orientation last June 9, 2022.
 The activity aims to discuss the communication workflow of the Provincial Office and Field Offices using the DMS, as it will be the official platform of document management of the whole Department.
ADA IV Youse Nikanor P. Cruz facilitated the said activity while ADA IV Millicent Kaye I. Velasquez discussed the basic features of the DMS and guided the C/MLGOOs in navigating the system and provided a hands-on demonstration.
The DMS is a web application that stores, manages and tracks electronic documents and electronic images of paper based information. It is an automated system which supports the use and maintenance of the documents for the purposes of improving the workflow in the Department. The DMS is designed to reduce paper-based transactions within the various offices/services/bureaus and to promote transparency as well as assist in reducing transaction time.