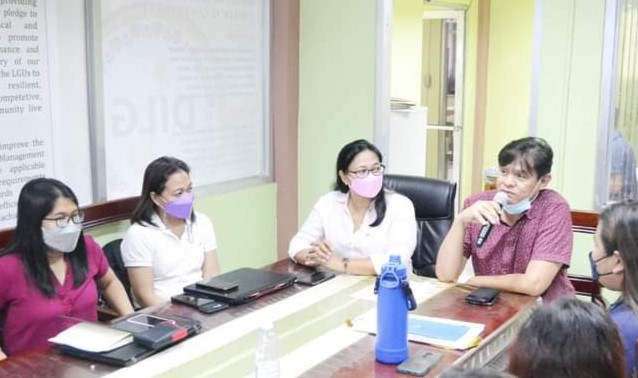 DILG Angeles City Director Martin Porres B. Moral received a symbolic key from outgoing DILG Zambales Provincial Director Armi V. Bactad during the ceremonial turnover of property and financial accountabilities, records and responsibilities of DILG Zambales on June 10, 2022.
 PD Bactad, together with the DILG Zambales provincial and field officers and employees, welcomed CD Moral and provided a briefer on the organizational profile and arrangements of the provincial office. She also assured the incoming provincial director that all the needed preparations were done for the smooth turnover.
CD Moral commended PD Bactad for her more than 10 years of leadership that led to the significant accomplishments of DILG-Zambales. "We will sustain the operational processes na dahilan sa mataas na performance rating ng DILG-Zambales," said CD Moral during his message. "I am asking for your help para ma-meet ang ating objectives at tuloy-tuloy na mag-improve and ating serbisyo", he added.
Incoming Provincial Director Moral will be officially assuming his new post on June 15, 2022.