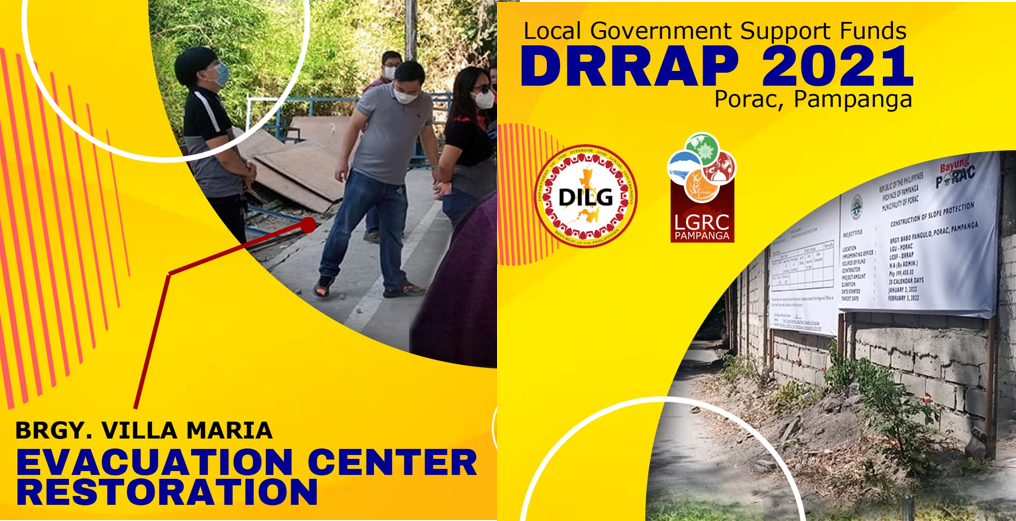 Passing through winding trails and climbing a mountain, the DILG Pampanga LFP Team inspected on May 12, 2022 the completed slope protection wall project in Barangay Babo Pangulo, Porac, Pampanga.
The project was designed to protect residents and the community from landslides especially during the typhoon season. Prior to its completion, residents used sand bags to prevent soil erosion.
The team also checked the restored evacuation facility in Barangay Villa Maria, Porac, Pampanga, which was devastated by a 6.1 magnitude earthquake in April 2019.
Both projects are funded under the Local Government Support Funds - Disaster Rehabilitation and Reconstruction Assistance Program (LGSF-DRRAP 2021).