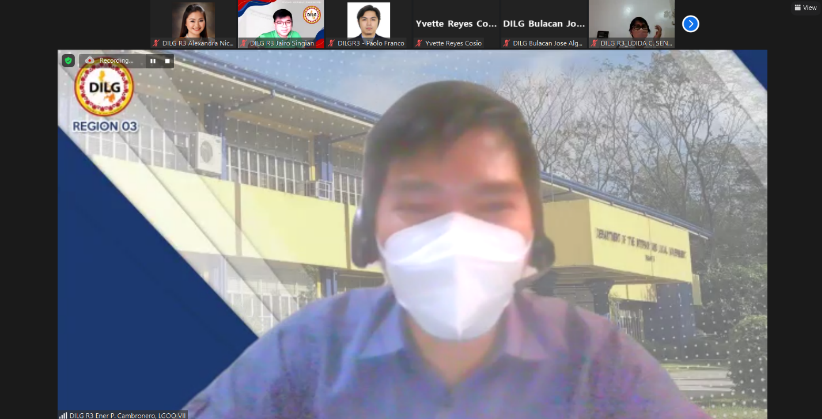 The Department of the Interior and Local Government Central Luzon, through the Project Development and Management Section (PDMS), conducted a Regional Orientation on Local Government Unit Devolution Transition Plan (LGU DTP) Quality Assessment Tool (QAT) on January 17, 2022 via Zoom online platform.
 Since the LGU DTP is the main instrument to operationalize the transition to full devolution from FY2022-2024, the operational guidelines of the QAT were discussed and the accomplishment of the assessment forms was simulated during the activity. The virtual room was also open for questions and clarifications regarding the particular endeavor. Overall, the orientation provided assistance to the LGUs towards a smooth transition this year through effective and efficient DTPs.
In his opening remarks, Regional Director Karl Caesar R. Rimando said that the Department is one of the primary agencies that shall help the LGUs in the implementation of full devolution. The DILG personnel serve as the frontliners when it comes to the preparation of DTPs until the completion of their PPAs indicated on the plans.
Said orientation was participated in by the Cluster Team Leaders, Program Managers, Regional/Provincial/HUC DTP Focal Teams, and City/Municipal Local Government Operations Officers.
Despite the pandemic that confronts everyone's movements, the Department remains steadfast in its commitment in catalyzing change in the society through the assurance of responsive and quality devolution transition plans.