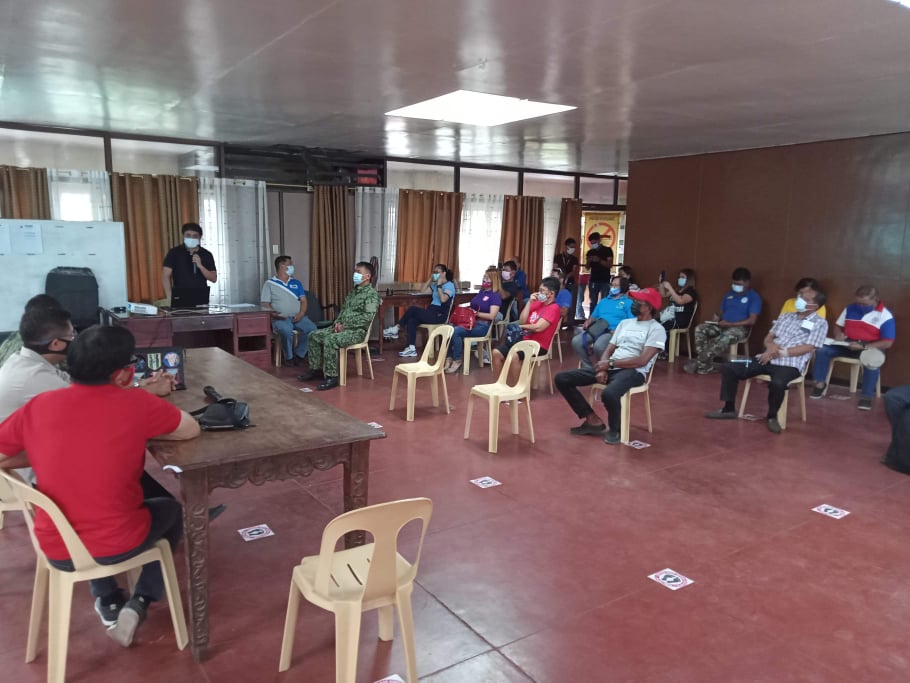 The San Narciso, Zambales peace and order and public safety (POPS) cluster — composed of the Liga ng mga Barangay, representatives from national government agencies and civil society organizations — convened to discuss relevant issues and strengthen local POPS plan and interventions during its first quarter meeting on March 11, 2021 at the 3rd Floor of the Municipal Hall, Barangay Libertad, San Narciso, Zambales.
Ultimately, the meeting served as an avenue to orchestrate all of the stakeholders' plans and efforts in keeping the municipality peaceful and safe in view of the COVID-19 pandemic and transition to the new normal.
Among the topics discussed are — strategies for drug clearing program, continuation of road clearing operations as well as fire prevention advocacy. During the said meeting, the cluster revisited the San Narciso Peace and Order and Public Safety Plan (POPSP) to assess its implementation. Also, the cluster discussed the integration of additional programs, projects and activities (PPAs) — to contribute in establishing the safety of the constituents.
In addition, Municipal Local Government Operations Officer Dan A. Esteban took the opportunity to commend the barangays for their efforts in implementing the President's Directive to clear all roads and walk paths from obstructions, relative to the recent validation by the road clearing validation team from Cabangan, Zambales on February 23, 2021.
The MLGOO also encouraged the Punong Barangays to enjoin all barangay officials in the preparation for the upcoming functionality audit for several barangay based institutions (BBI) namely—Barangay Peace and Order Council (BPOC) and Barangay Anti-Drug Abuse Councils (BADAC) and utilize the generated data in the self-assessment form to determine their performance areas that need improvements.
Finally, the activity also promoted participative governance as members from Civil Society Organizations (CSOs) took the opportunity to raise their relevant POPS concerns, which are immediately acknowledged by the cluster, per guidance of Mayor William T. Lim.
During his closing statement, the Municipal Mayor encouraged the cluster to remain vigilant and avoid being complacent. He mentioned that as the economy starts to reopen, the San Narciso Municipal Peace and Order Cluster must implement necessary measures to provide security to their constituents.
By: LGOO VI DAN ESTEBAN