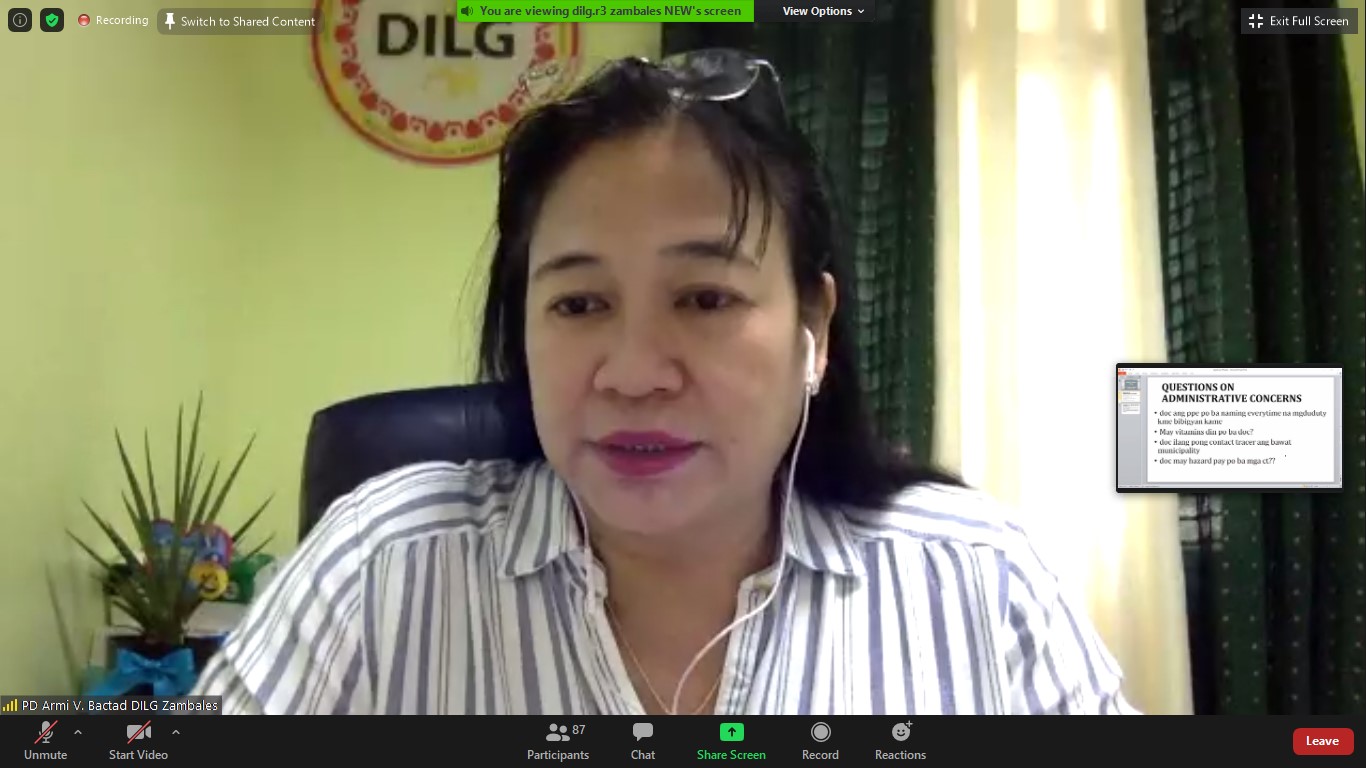 The Department of the Interior and Local Government (DILG) Zambales headed by Provincial Director Armi V. Bactad— initiated the conduct of an online training for the second and third batch of newly-hired contact tracers (CTs) on October 22-23, 2020— an effort to augment prepared and capacitated CTs across the local government units of Zambales.
The two-day interactive training was in partnership with Department of Health (DOH) Zambales represented by Dr. Jessie F. Fantone— and Zambales Police Provincial Office (ZPPO) represented by PCPT Jan Reanel B. Romero, acting chief of police of Iba Municipal Police Station— who both acted as resource persons together with the pool of speakers from the DILG provincial office.
Among the topics that were discussed were— the contact tracing protocols, contact tracing reporting template, safety procedures, proper conduct of interview, observance of confidentiality and privacy of COVID-19 positive, basic law enforcement interventions and basic rules and regulations— the fundamentals of an effective contact tracing and case investigation.
Provincial Director Bactad shared that the hired contact tracers shall be a great part in the country's fight to cut the transmission of the pandemic. She added, "pag-butihan ninyo dahil maaaring iilan sa inyo ay aming ma-consider in the future na maging part ng DILG Zambales Team for other vacant positions. I emphasize to all of you… do your job with utmost professionalism and courtesy as a DILG personnel."
The contact tracers participated in the simulation exercise intended to hone their skills with the guidance of the DILG Field Officers— who served as facilitators and observers.
By: LGOOs VI Sheryl Ann Q. Dungca, Cindy C. Cagalitan & Kristine Joy B. Pesimo