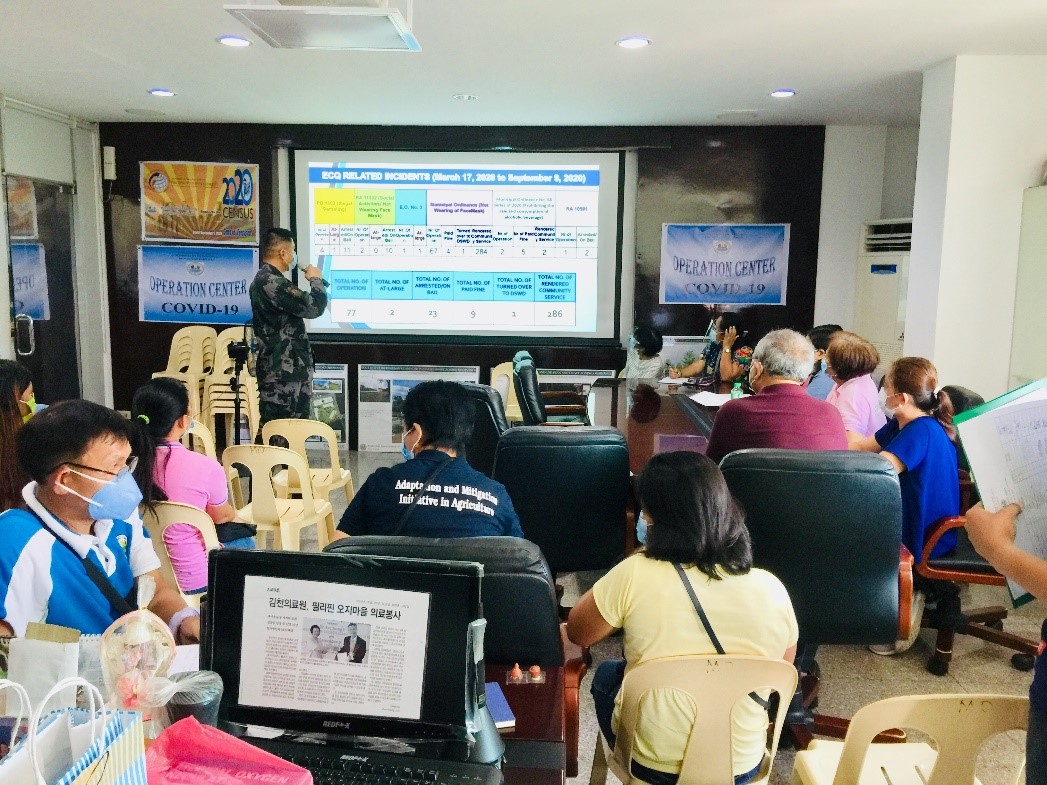 The Municipal Peace and Order Council (MPOC) of Sta. Cruz — under the leadership of Mayor Luisito Marty — convened on September 10, 2020 to amplify its efforts towards the municipality's goal — adjust to the "new normal" despite its prevailing health and economic concerns— the emergence of Corona Virus Disease 2019 (COVID-2019) and the African Swine Fever (ASF).
Police Lieutenant Valle of Sta. Cruz Police Office presented the anti-criminality operations in the municipality. Reportedly, among the most violated protocols under the community quarantine are — wearing of face mask, social distancing and regulation on mass gathering — which may lead to an increase in the number of cases if the community will take these matters lightly.
On the other hand, Mark Misola, municipal disaster risk reduction officer (MDRRMO)— presented the process of depopulating the ASF- infected swines. He shared that the disease causes hemorrhagic fever in pigs that is almost fatal for them. Moreover, he ensured that the proper method of culling the infected pigs was carried-out in Barangay Lucapon South— the designated site where the infected pigs were taken to control the spread of the virus. Municipal Agriculture Officer (MAO) Nida Malabed also reported that the ASF has already reached other areas in Barangays Guinabon, Naulo and Pamonoran— hence calling for immediate and more aggressive interventions.
Municipal Mayor Luisito Marty, chairperson of the MPOC, positively urged the council members to cooperate, participate and most of all contribute towards a unified effort responsive to the concerned viruses and the prevailing pandemic — as this is greatly needed to cope up in these trying times.
By: LGOO VI Mae Catherine N. Quintana