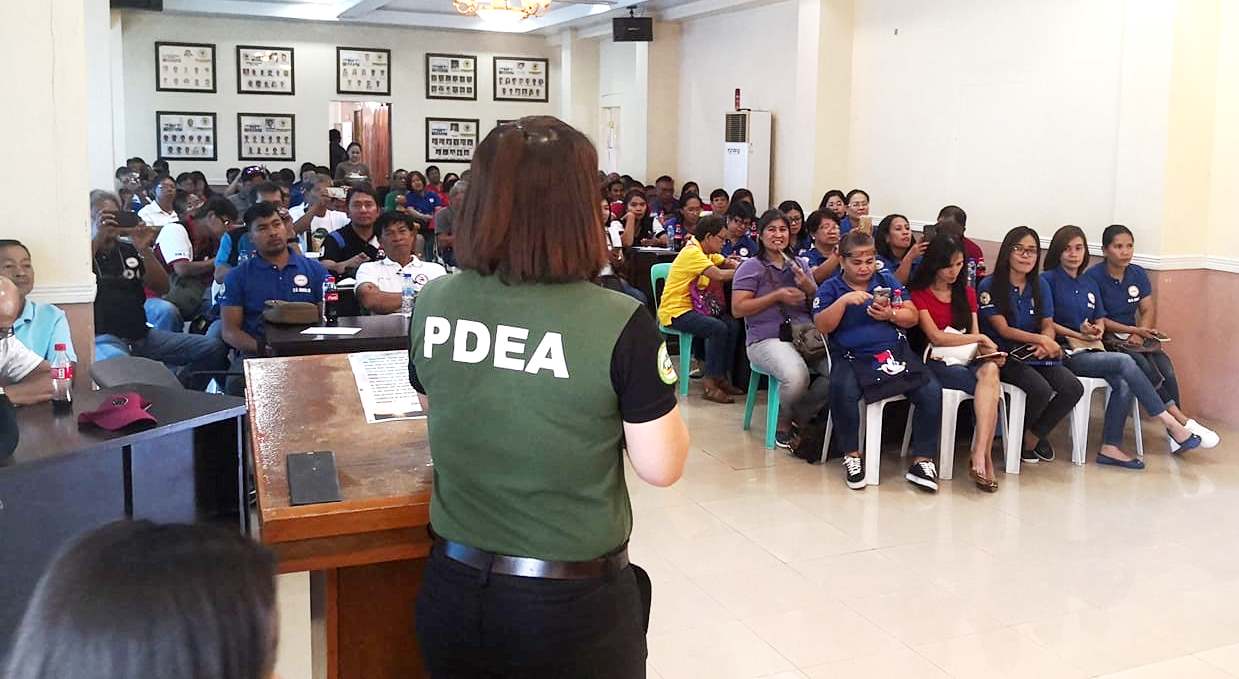 Camiling, Tarlac - The Municipal Anti-Drug Abuse Council (MADAC) of the Municipality of Camiling conducted a reorientation on Drug Clearing Operations for its component Barangay Drug Abuse Committees (BADAC) on March 28, 2019 held at the Sangguniang Bayan Hall as part of the continuing response to the National Government's thrust to eradicate drugs in the country.
Mayor Erlon C. Agustin, in his massage, said that the goal to make the Municipality of Camiling a drug-free municipality can only be achieved with the help of the barangays. He asked the help of punong barangays as chairpersons of BADACs to work hand in hand with the Municipality in realizing the goal.
Sharon I. Ominga, PDEA Provincial Officer, thanked Mayor Erlon for being one of the of the local chief executives in the province to provide support to the PDEA Provincial Officer. She said that she hopes that barangays will continue in the preparation of documentary requirements for drug clearing and that more barangays will be declared drug cleared after the activity.
Joshua Narcel Ramos, PDEA Deputy Provincial Officer, discussed the status of drugs in the Philippines, types of drugs and their ill-effects.
Ms. Ominga discussed the process that barangays have to undergo to be attain a drug-cleared status. She also presented samples of documentary requirements that the barangays will prepare.
LGOO VI Angelo Alexis C. Barroga, MLGOO of the Municipality of Camiling stressed the role of barangays in the eradicating drugs in the community and in achieving a drug-free municipality. He also presented the partial result of the 2019 BADAC Functionality Assessment.
The reorientation of barangays about the government's drug clearing program is one of the activities that were identified in the LGU's Peace and Order and Public Safety (POPS) Plan and MADAC Action Plan.