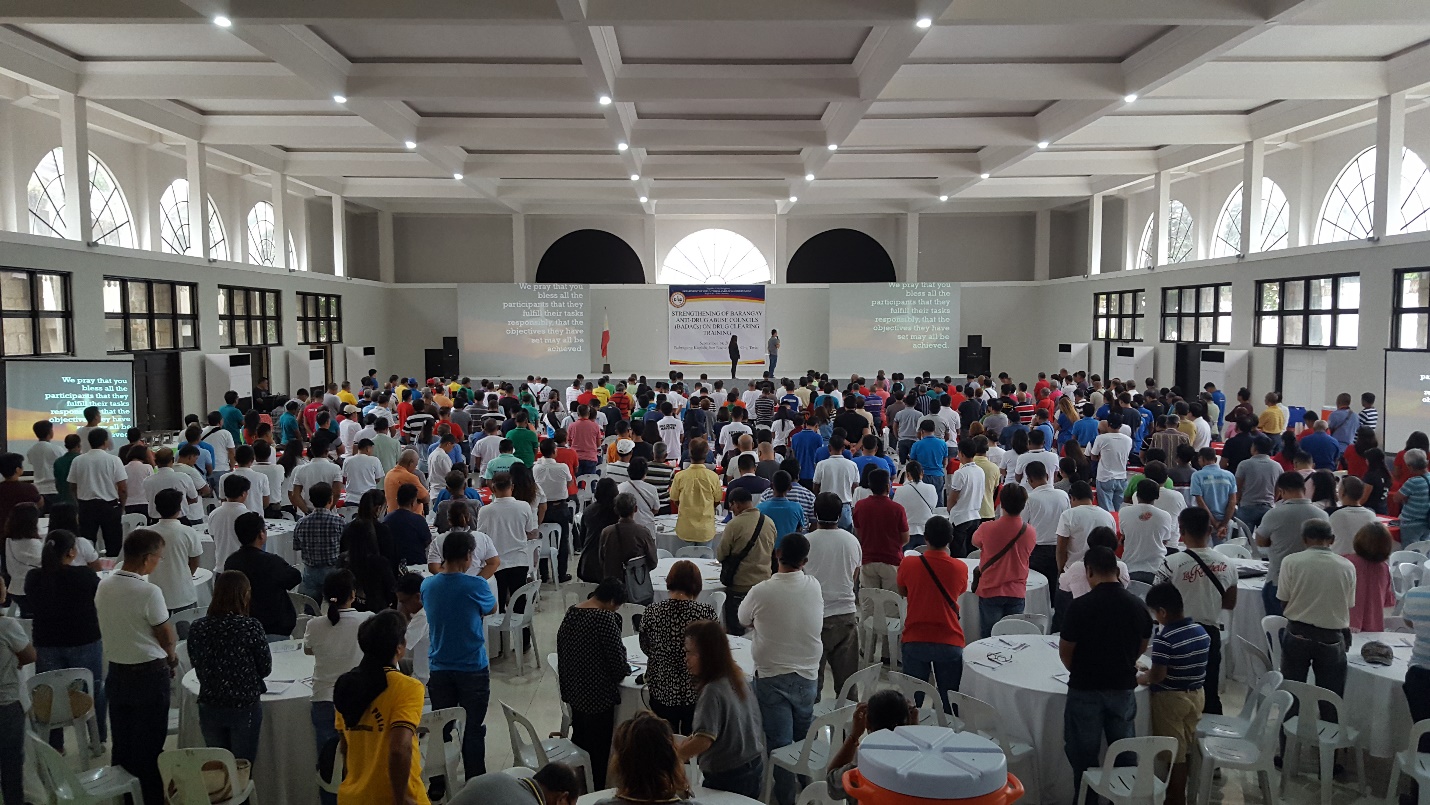 Tarlac City, Tarlac – "Let's take this matter seriously." This is DILG Tarlac Provincial Director Belina Herman's strict reminder to the members of the Barangay Anti-drug Abuse Councils (BADACs) during the Strengthening of Barangay Anti-drug Abuse Councils on Drug Clearing on September 14 at the Bulwagang Kanlahi, Tarlac City.
122 target barangays or 630 participants consisting of punong barangays, SB members on Peace and Order, SB members on Women and Family, chief tanods, SK Chairpersons, and barangay secretaries were invited to get oriented on the topics on the current drug problem in the province, the BADAC and its mandate, Barangay Drug Clearing Program, formulation of the BADAC Action Plan, integration of the BADAC Action Plan to the BPOPS Plan, and the BADAC performance audit.
PD Herman revisited the mandates of BADACs and their roles in keeping the community free from the ill-effects of illegal drugs. She also reminded the punong barangays to conduct their barangay assembly for the 2nd semester of 2018 in line with the latest Memorandum Circular issued by the Department.
PCINSP Joy Turaray presented an overview of the efforts of the Philippine National Police in eradicating illegal drugs in Tarlac while PDEA Provincial Officer Marie Fe Manto gave a simplified discussion of the Barangay Drug Clearing Program (BDCP) to include demand as the main reason why the country has become a favorite spot of drug dealers around the world.
Cluster Leader Ener Cambronero taught BADAC members on how to craft their Barangay Anti-drug Abuse Councils (BADACs) and how these plans fit in the Barangay Peace and Order and Public Safety (BPOPS) Plan.
LGOO V Bryan Rivera apprised the participants about the BADAC performance audit and its indicators that aim to weigh the capabilities, functionality, and red flags of the BADACs. According to him, this year's BADAC audit will center on the 2017 accomplishments of the BADAC and may help the government identify the possible interventions based on the results of the assessment.
BADACs are the country's first line of defense headed by the punong barangays against illegal drugs. Nowadays, they are tapped by the government to lead the war against drugs by initiating strategies on demand reduction and providing after care services for those who were recently cleared by authorities.