DILG Pampanga shares vision on Citywide Clean-up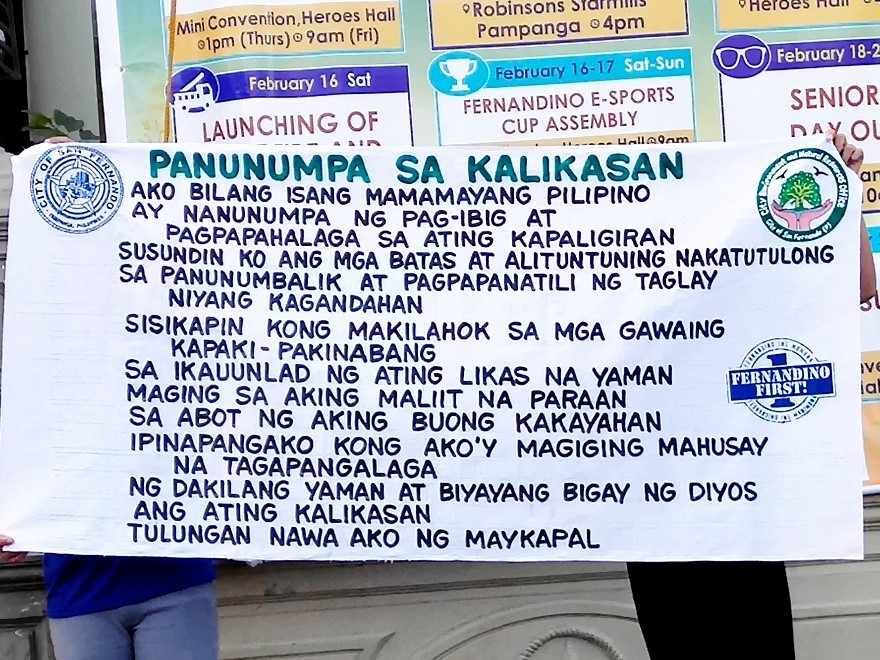 In line with its advocacy of promoting an environmentally-aware and protective community, the DILG Pampanga participated in the citywide clean-up of the City of San Fernando on February 01 as part of its 18th Cityhood Anniversary celebration. 
In cooperation with the different offices from the City Government and various sectors of the community, the participants were armed with sacks, brooms and rake as they went and cleaned up their designated areas of assignment, collecting garbage and other trash on the river walk/creeks near the Sta. Lucia Bridge.
The said activity aims to promote awareness and cleanliness in the environment which is also anchored on the first phase of the rehabilitation of Manila Bay. This involves cleaning up of waterways to lessen fecal coliform level and toxic discharge from establishments as well as the implementation of solid waste management.
- LGOO II Khalid F. Sunggod