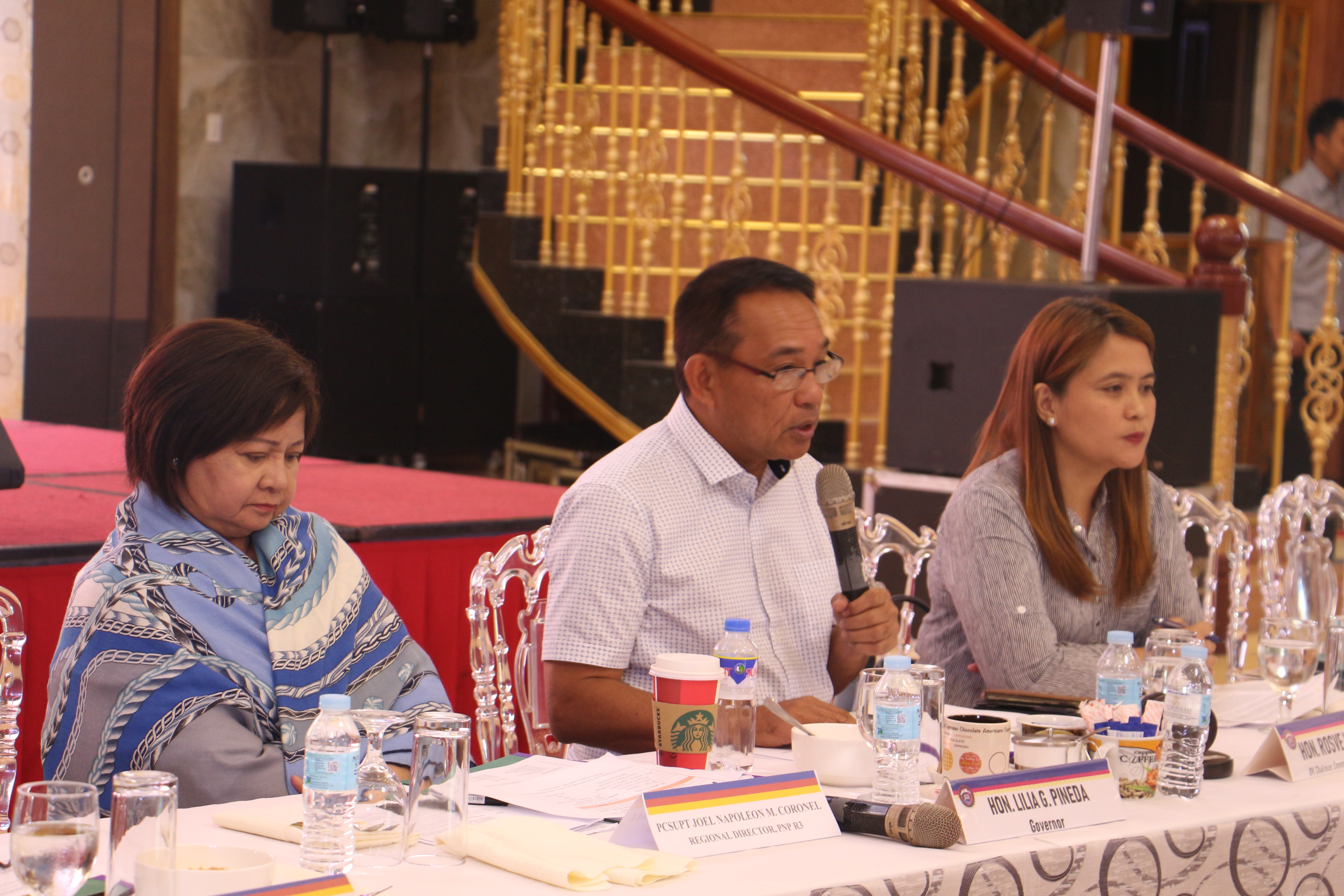 Convening for its last meeting for the year, the Provincial Peace and Order and Anti-Drug Abuse Council (PPOC-PADAC) of Pampanga bolstered its peace and order efforts through the joint POC-ADAC meeting of all the cities, municipalities and province on November 21, 2018.
About 430 members of the local POCs and ADACs in Pampanga attended the activity which served as a venue to discuss the current peace and order situation in the province and the issues relative to the peace and order campaign. In response to these, several policies and plans of action were crafted and approved to address the concerns identified in the implantation of the peace and order programs.
Several national government agencies also presented their programs and accomplishments including the results of the POC and ADAC Performance Audit led by the DILG; Internal Peace and Security from the 703rd Infantry Brigade; Peace and Order situation from the PNP; Anti-Illegal Drugs campaign from the PDEA; and the Reintegration Program of the Provincial Government of Pampanga for the former rebels from the Provincial Social Welfare and Development Office.
Another highlight of the meeting was the awarding of financial assistance to the 12 former rebels (FRs) who underwent the Comprehensive Local Integration Program (CLIP) of the DILG. An amount of Php 15,000.00 was awarded to the FRs as immediate assistance plus other financial assistance from the PG of Pampanga.
In closing, Gov. Pineda expressed her gratitude to all the attendees as the event successfully provided a solid and unified stance of the local ADACs towards the attainment of the peace and order in Pampanga.