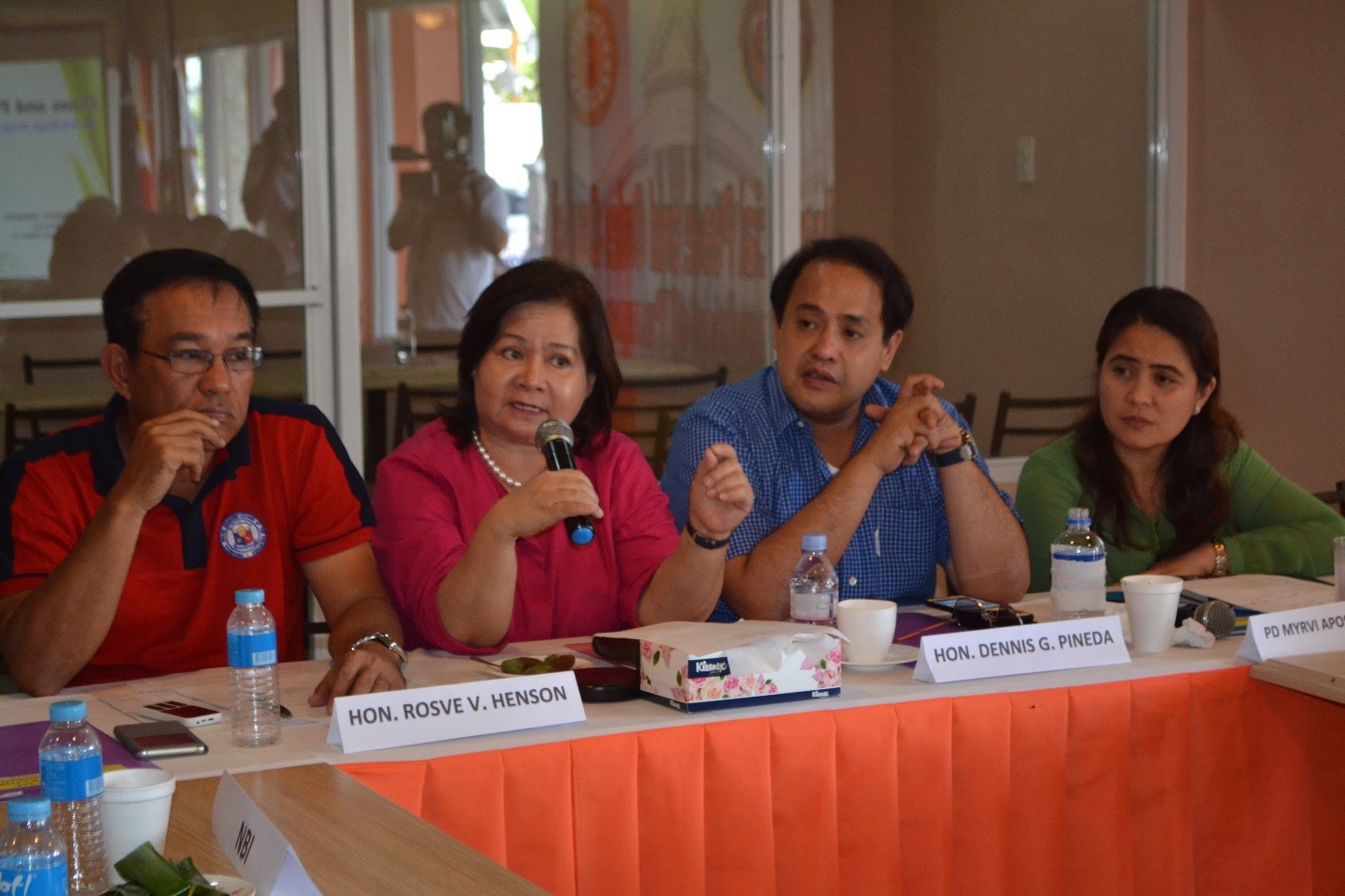 The Provincial Peace and Order Council approved the P30 Million local peace and order funds in the recent quarterly meeting held January 28, 2016, at the Salilungan Pasalubong Center, City of San Fernando (P).
Chaired by Honorable Governor Lila "Nanay Baby" G. Pineda, the council identified the strategic utilization of the approved budget, videlicet: P12-M for crime prevention and anti-surgency; P6-M for reconstruction of police stations; P3M for gear production; P0.8-M for accident insurance to barangay officials and watchmen, among others.
 Governor Pineda also relayed to the Philippine National Police and the Armed Forces of the Philippines to conduct the necessary measures and preparations for the upcoming elections. She then stressed that the Province aims to maintain the enjoyment of the Kapampangans on the peaceful and orderly national and local polls.
Furthermore, DILG PD Myrvi Apostol-Fabia committed to the Council that the Department shall dutifully monitor for the appropriate utilization of local peace and order funds, including the anti-illegal drugs campaign.
            Governor Pineda sets the next council meeting slated this April to further intensify the preparations for the forthcoming national and local elections.