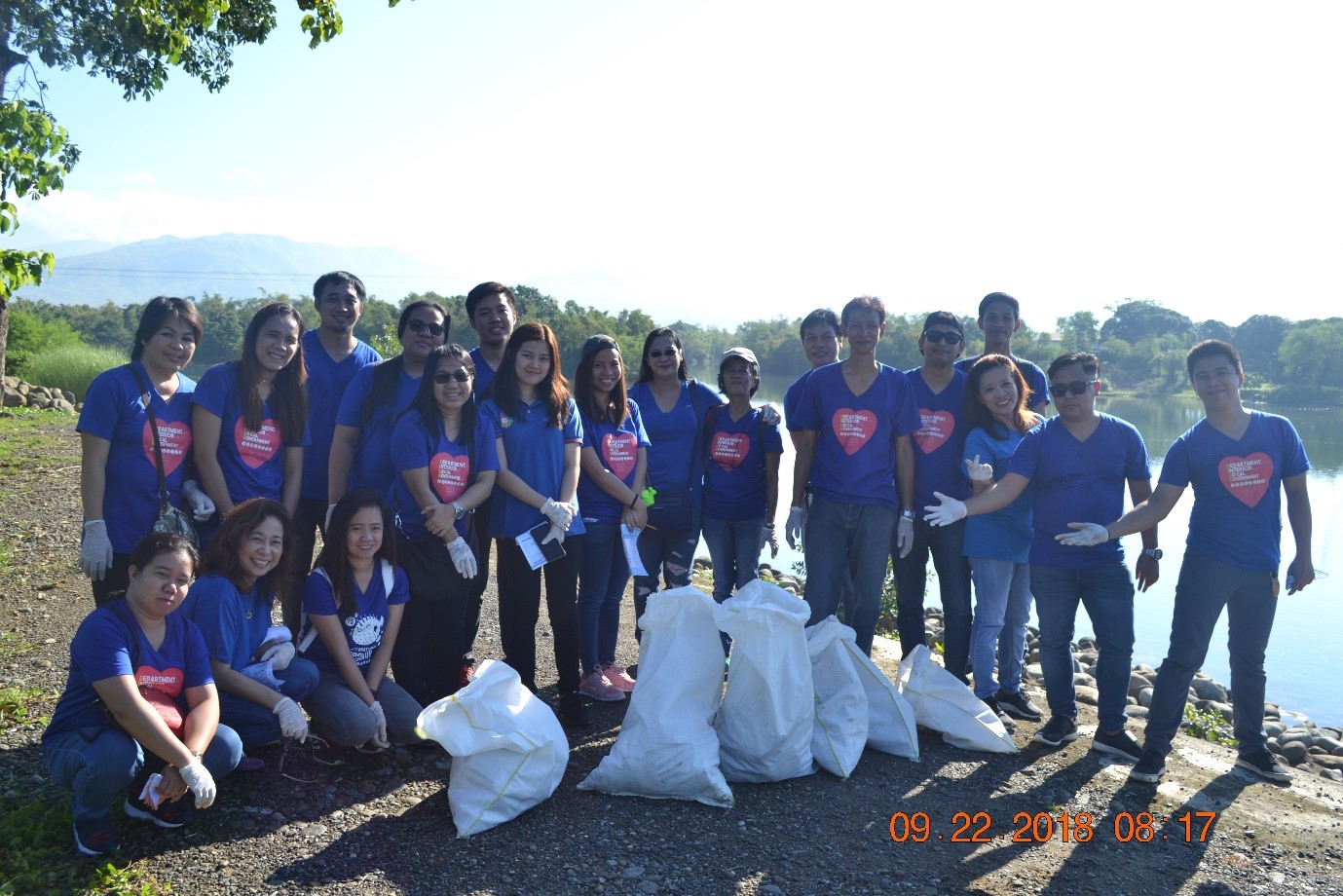 With the common goal of collecting trash littering our coastline and waterways, the DILG Zambales Team took part in the observance of the International Coastal Cleanup (ICC) Day 2018 last September 22, 2018 in Iba, Zambales. The team once again joined the thousands of volunteers in the world's largest effort to remove trash from the shores to reduce the impacts of marine debris which contributes to pollution problems that affects the wildlife, human health and local economies.
Supported by the Executive Order No. 42 issued by Governor Amor D. Deloso on Establishing the 3rd Saturday of the month of September of every year as Zambales Coastal Clean-up Day and Dedication of the 16th day of September 2017 for the Launching of ZambaLinis, the annual event was participated by government officials and employees from the national, provincial, and municipal government offices, barangay officials, students from private and public schools including colleges and universities, CSOs, NGOs and beach owners in the Province of Zambales.
Volunteers gathered on their respective clean-up sites to remove all kinds of trash found along seashores, coastlines, rivers, creeks, drainages and canals in the entire province. Garbage and trash containing non-biodegradable and other materials such as plastics, glass and metals were collected and placed on numerous sacks. Collected trashes were then recorded on the ICC data cards provided to volunteers.
All information, issues and concerns gathered during the clean-up will be used in helping the ocean and environmental organizations around the world to identify the most harmful items of marine debris and find ways to stop them from entering the ocean. Further, lawmakers could use these information to formulate policies and raise awareness to the worsening environmental problems and its ill effects.
The DILG Zambales Team, as Zambalinis Advocates, continues to support and participate in such activities, and carry on the goals and principles of environmental advocacies in their daily lives.