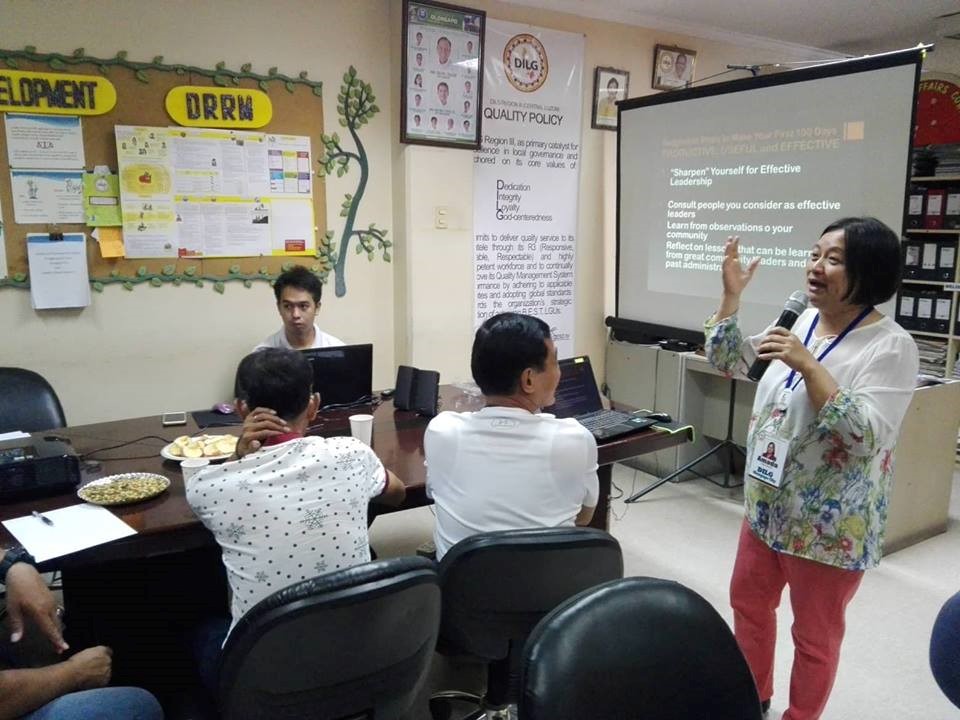 The Department of the Interior and Local Government-Olongapo City conducted Orientation for Newly elected Punong Barangays on June 28 to help them familiarize their mandated tasks and responsibilities.
City Director Amada T. Dumagat congratulated the Punong Barangays for winning the recent Barangay Elections. Still she reminded that their campaigns during the election will lead to the harder part which is carrying out their duties and functions as the leaders of their communities.
To assist the chief executives in setting the tone on how they would perform their role in their community, CD Dumagat presented steps to make the 1st 100 days in leading the barangay productive, useful and effective.
She also specified the basic powers and duties of the Punong Barangay pursuant to the Local Government Code.
Angelito Layug, City Disaster Risk Reduction Management Officer, discussed guidelines on the usage of BDRRM Fund, and important protocols that the Barangays, as first responders, must perform during an emergency/incident.
LGOO II Vincent E. Catacutan gave introduction and updates on some of DILG programs and directives for barangays, such as Operation Listo, Lupong Tagapamayapa Incentives Awards, Barangay Drug Clearing Program and Federalism.