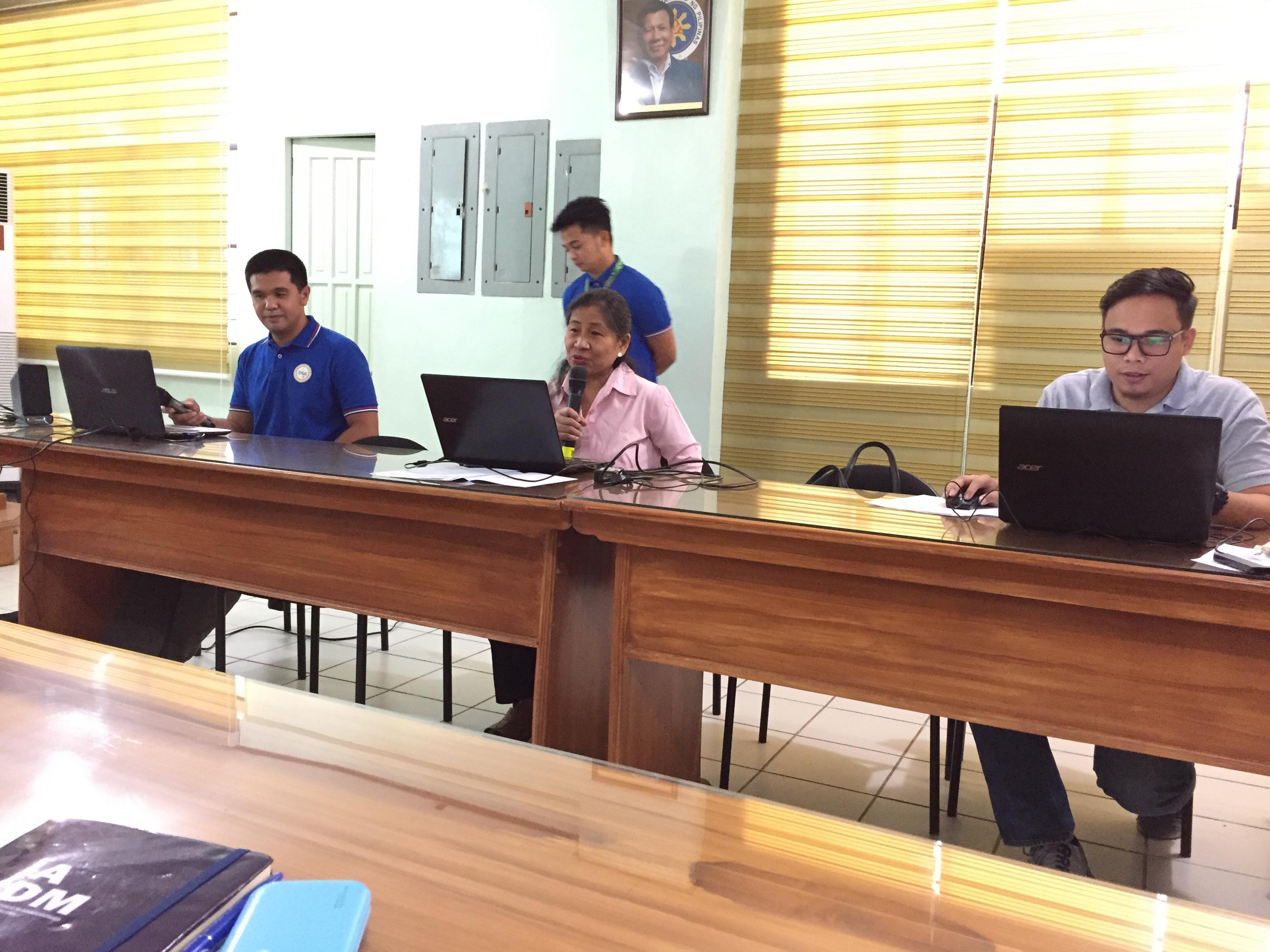 In order to strengthen the implementation of the 2018 Sagana at Ligtas na Tubig sa Lahat (SALINTUBIG) and Assistance to Municipalities (AM) Water programs, the Regional Water and Sanitation (WATSAN) Hubs convened a coordination meeting on May 16, 2018 at the DILG Region III Conference Room, City of San Fernando, Pampanga.
One of the main objectives of the activity is to establish a common direction and synchronize all the activities among the partner implementers of the SALINTUBIG and AM Water Projects.
"As we observed, water [projects] ang pinaka mahirap i-implement sa mga Locally-Funded Projects but then again, ito ang pinaka high-impact na project", OIC Chief Jayson S. Jumaquio of Capability Development Division said in his remarks.
The 2018 Plan and Targets, Training Programs and Schedules, Sector Assessment for the AM Target Municipalities, and Assessment for the functionality of WATSAN Councils were discussed by DMO IV Jessie Gabayno while project status updates were presented by Engr. Jason Angel L. Buñag.
The Municipalities of Botolan and Cabangan, Zambales were targeted for the 2018 SALINTUBIG projects while the Municipalities of Pulilan, Bulacan and San Leonardo, Nueva Ecija were prioritized for the provision of technical assistance on the other hand.
At the end of the activity, the representatives from the Central Luzon State University, Engineering and Development Corporation of the Philippines, and the Muñoz Water District formulated the annual work and financial plan for the next activities and meetings to be conducted for the continuous implementation of the water projects.