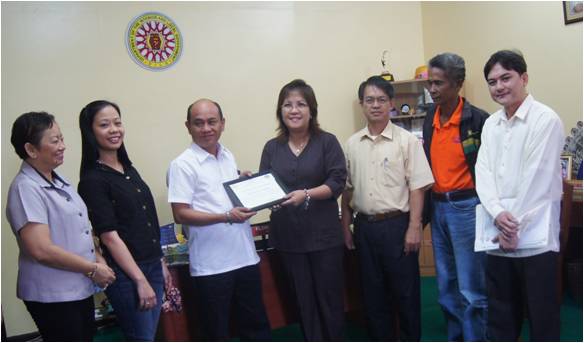 The assumption to office of Hon. Kennedy S. Molina as ex- officio member and mandatory representative of the Indigenous People (IP) to the Sangguniang Bayan of Capas, Tarlac is a ground breaking achievement of IPs in Central Luzon.
This victory which is not only for the IPs of Capas but also for Tarlac Province and the entire Region would not be possible without the unflagging support of Capas Mayor Antonio "TJ" Rodriguez Jr.
 Capas is the host to the biggest concentration of IPs in Tarlac Province numbering some 7,000 of the estimated 10,000 Provincial IP population.
Councilor Molina is a member of the Abelling Tribe, one of the two tribes in Capas, the other one of which is the Aeta Tribe. Molina is the son of former Capas Mayor Orlando Molina, a full – blooded Abeling.
Tribal leaders and members started the selection process for the mandatory representative in August 2011 through community meetings in the sitios and signing of resolutions naming Molina as their unanimous choice.
  They also drew –up their Panuntunan or Local Guidelines pursuant to Section 12, Title II of NCIP Administrative Order No. 001, S. 2009 and letter E of DILG Memorandum Circular No. 2010-119. The NCIP Bamban Service Center validated the selection process in October 2011 and forwarded the validation results to the NCIP Provincial Office.
Based on the recommendations of the lower NCIP Officers Regional Director Ronaldo Daquiaog issued the Certificate of Affirmation on January 3, 2012. Hon. Molina attended his first session as a member of the Sangguniang Bayan on February 6, 2012.
DILG Regional Director Florida M. Dijan awarded Councilor Molina's Certificate of Recognition on February 20, 2012.