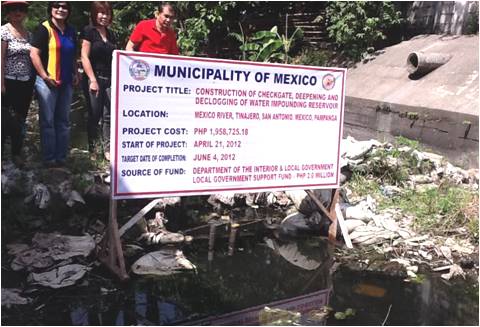 Another Groundbreaking Ceremony of the approved project from the Local Government Support Fund (LGSF) was held on April 23, 2012 at the Municipality of Mexico, Pampanga under the leadership of Hon. Mayor Teddy C. Tumang.

   Said LGSF project is concentrated in the Construction of Checkgate, Deepening and Declogging of Water Impounding Reservoir located at Mexico River, Tinajero, Mexico, Pampanga, amounting to P 1,958,725.18.  It formally started last April 21, 2012 and is expected to be finished by June 4, 2012.
   
   The Groundbrea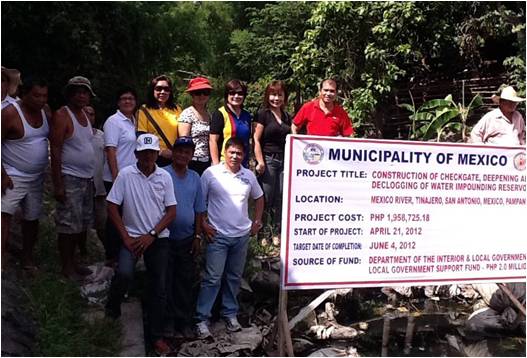 king Ceremony was attended by Hon. Mayor Teddy Tumang, Sangguniang Bayan Members, Department Heads, Barangay Officials, farmers and was graced by DILG Pampanga Provincial Director Angelina S. Blanco together with DILG Officer of Mexico LGOO V Marites C. Burton and LGOO V Josephine M. Villanueva.        PD Blanco expressed her appreciation to the seen efforts of the local authorities and functionaries in providing quality service to its constituents.

   Mayor Tum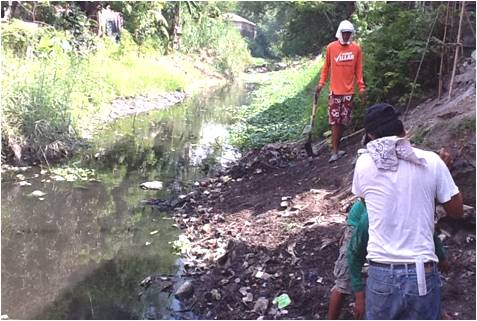 ang and the local authorities and functionaries present in turn conveyed their gratitude to the Department through SILG Jesse M. Robredo for the support and assistance it has extended to the LGU and for recognizing their efforts in making the Municipality of Mexico one of the best and well-performing LGUs of the province.