Details

Written by

DILG Bulacan Team

Category: DILG Bulacan Latest Events
Hits: 2020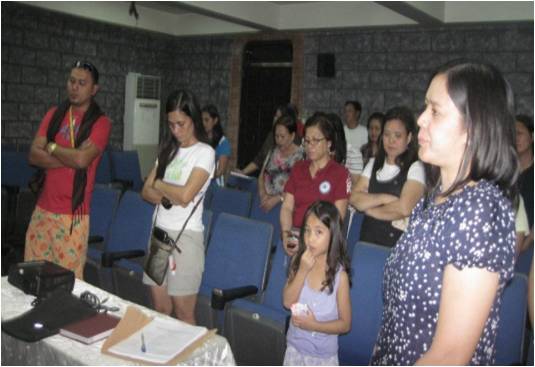 Team building is an important morale booster for any organization, by improving employee relationships and fomenting overall trust. In order to rejuvenate the physical, psychological and spiritual well-being of the DILG-BULACAN TEAM and to better improve the quality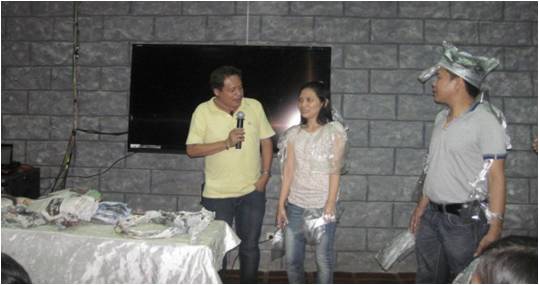 of services in assisting clientele to provide an outstanding delivery of basic, regular and direct services to the general public, a team building dubbed as " a weekend get-away" was held on March 22-23, 2012 at St. Agatha Resort, Brgy. Sta. Rita, Guiguinto, Bulacan.

On the first day, before the opening program, a sumptuous lunch was served for the team to enjoy.  At about 2:30 in the afternoon, the opening program started and PD Myra B. Moral presided over the conference, welcomed the participants and delivered her message, including the announcements and concerns with regard to the monitoring and reporting status of the Department's PPAs. Afterwards, a simple tribute for his invaluable 37 years of providing the finest services to the Department and the public was given to LGOO VI RUFINO D. CRUZ as he reaches the mandatory retirement age come April 7, 2012. "Ka Ruping" delivered his short message by saying he is forever grateful to the Department, to his colleagues and friends and to the people whom he had the privileged to work with. The conference concluded after the new set of Officers of the DILG-EU and CDCC were elected.

At about 7:00 in the evening, a spiritual recollection which aims to provide an avenue for the team to mingle, blend and socialize with each other was led by Rev. Noel P. Santa Ana, Senior Pastor of the Christian Alliance Fellowship Church, San Miguel, Bulacan. Likewise, the said recollection was a perfect time to reflect on God's goodness, to thank Him for the life and blessing He has given and to prepare oneself as the Holy Week swiftly approaches.