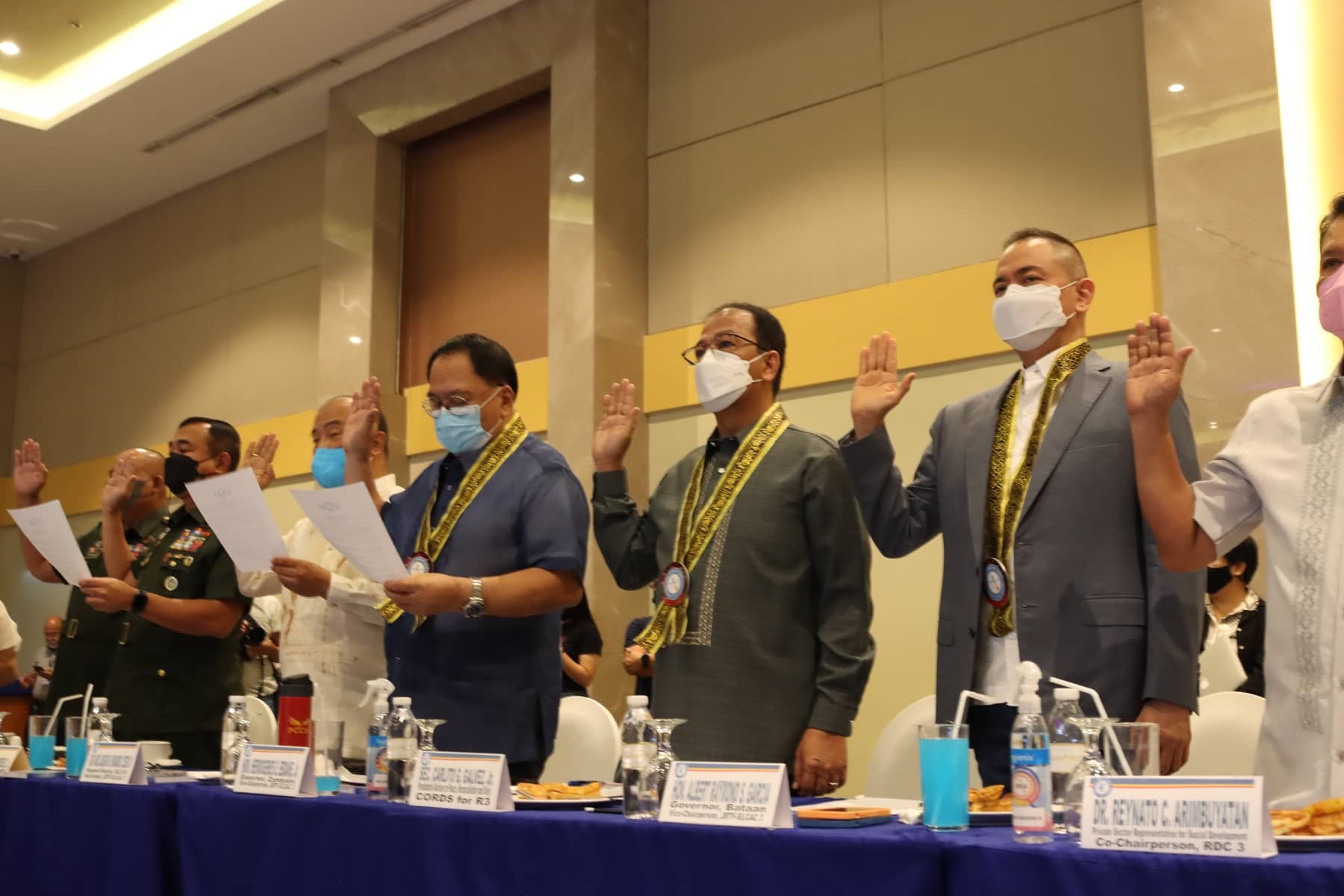 The Joint Regional Task Force to End Local Communist Armed Conflict (JRTF-ELCAC) III strengthens its anti-insurgency measures and renews commitments against local insurgency as the body reviewed its accomplishments for the past three years in its 2nd Quarter Meeting on June 24, 2022.
 Secretary Carlito G. Galvez, Jr., Cabinet Officer for Regional Development and Security for Central Luzon, recognized the Joint Regional Task Force ELCAC 3 and its peace partners for their remarkable accomplishment over the past three years in addressing the decades-long communist insurgency in the country.
"From the policies, programs and plans we have formulated, to the various peacebuilding interventions we have carried out, I am pleased to see our efforts to make an impact on the lives of our beneficiaries, and are now bearing fruit," he added.
Meanwhile, the Regional Task Force approved a resolution endorsing priority projects of 47 identified barangays in Central Luzon to the Department of Budget and Management for the immediate release of funding under the 2022 Support to Barangay Development Program (SBDP).
A total of P188,000,000.00 is requested for the infrastructure development of 47 barangays from the provinces of Aurora, Nueva Ecija, and Zambales. The priority projects are expected to address development gaps on barangays cleared from communist influence.
A resolution approving the Transition Report for the years 2019 to 2022 of the JRTF ELCAC 3 was also adopted by the task force. The said report shall present the wealth of success stories and way forward of Central Luzon Task Force to the Incoming Administration.