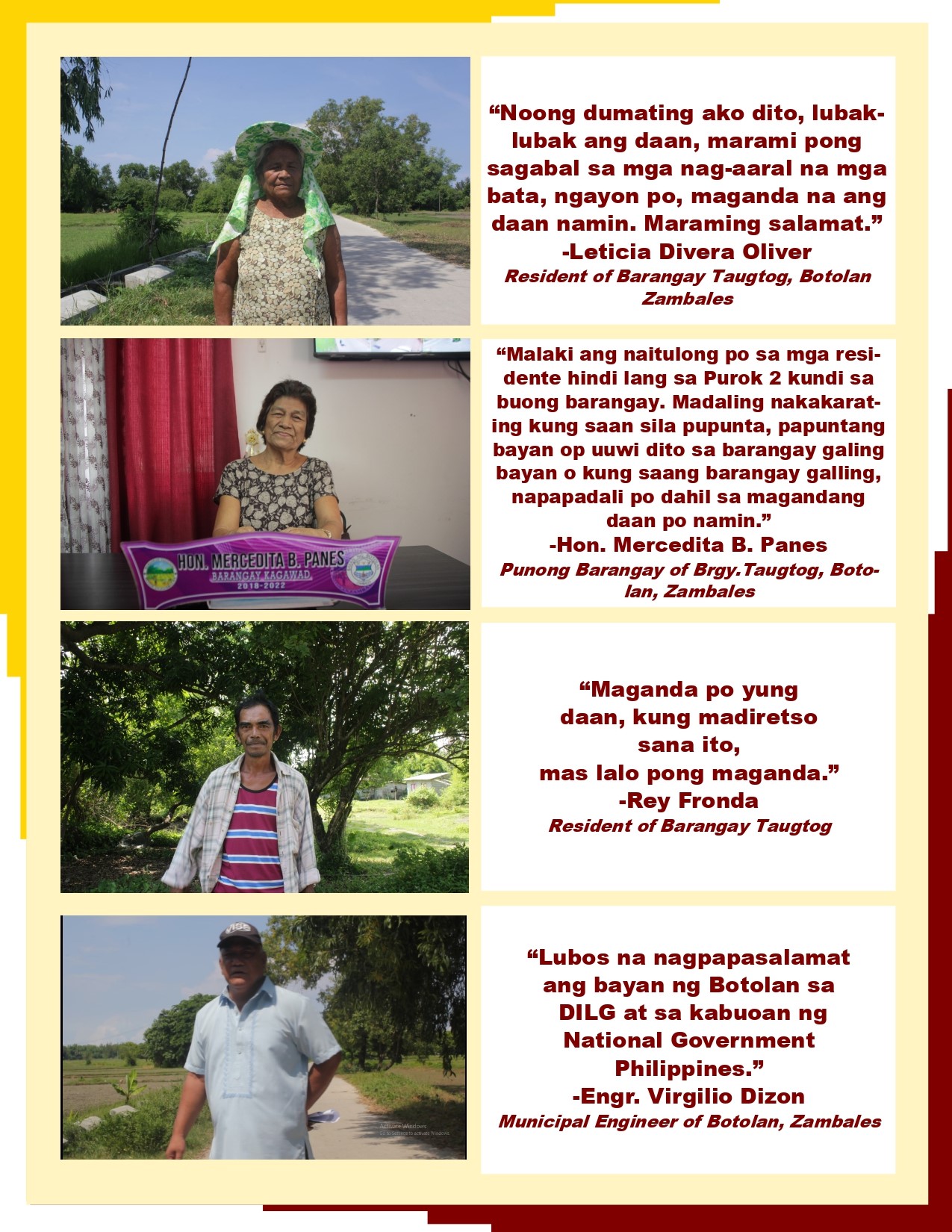 DILG Zambales, headed by Provincial Director Martin Porres B. Moral proudly presents the road project entitled "Local road Upgrading from Brgy. Santiago to Taugtog, Botolan Zambales" as the province' Monthly Featured Project for the month of June 2022 under the Locally Funded Projects (LFP).
 The newly upgraded local road which was named "Makirkir Road", serves as the passageway of the residents from Barangay Santiago to Barangay Taugtog (vice versa) to reach the town proper to access schools and the public market.
One of the main irrigation streams of the barangay can be found on the side of Makirkir road, which plays a huge role in the land preparation, cultivation up to harvesting and distribution of agricultural products. Farmers who can easily access markets due to better road pathway are more likely to increase their income.
Aside from development, this innovation also helped the daily lives of the students, employees and the passersby alike. Transportation is made easier and faster, where access to education, employment, social and other public services are no longer a problem. With this, more opportunity will open and eventually pave the way to the community's success.
The Php 8,257,000.00 worth of concrete road project which stretch up to 862 meters brings hope to more than 1,500 residents of Barangay Taugtog and is now a huge part in everyone's story in improving their lives and achieving their dreams. These changes stimulate economic responses in terms of trade, transport use and thus, shape the ultimate development outcomes in the municipality.
The Local Government Support Fund - Assistance to Municipalities (LGSF-AM) funded this project by providing financial subsidies to municipalities for the implementation of their priority programs and projects.