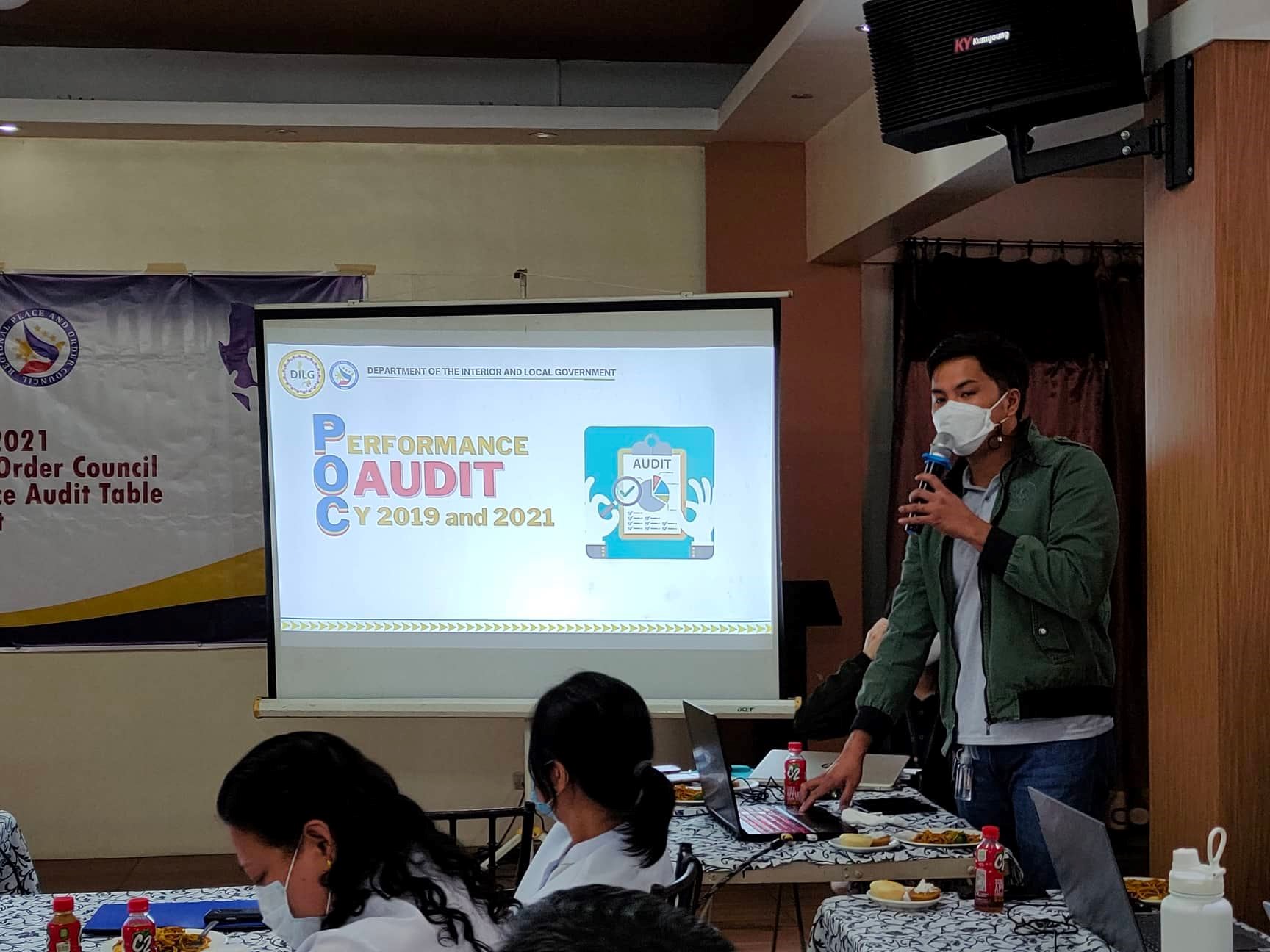 The Department of the Interior and Local Government Region 3, together with the PNP, PDEA, NICA and PPCRP as members of the Regional Assessment Team (RAT), conducted, on May 23, 2022, the 2019 and 2021 Peace and Order Council Performance Audit Table Assessment for Provinces and Highly Urbanized Cities at Otel Pampanga, Lazatin Blvd., CSF. This is pursuant to DILG MC No. 2019-143 or the Omnibus Guidelines for the Peace and Order Councils (POCs) which reiterates the annual conduct of the POC Performance Audit.
 Guided by the pillars of Organization, Meetings, Policies, Plans and Budget, Reports, General Supervision, and Innovation, this year's audit utilized an online modality via POC Performance Audit System. A total of Seven (7) Provinces and two (2) HUC Peace and Order Councils were subjected to in-depth evaluation by the RAT on their performance and functionality in implementing their mandates anchored towards maintaining peace and order and sustaining public safety on their respective jurisdiction.
Provincial and HUC Focal Persons also attended the said activity in order for them to witness the assessment process first hand, as well as to provide clarifications on issues and concerns raised by the RAT members with regards to the documents submitted by the POCs.
The results of the 2021 assessment will form part of the 2022 Seal of Good Local Governance under the area of Safety, Peace and Order.