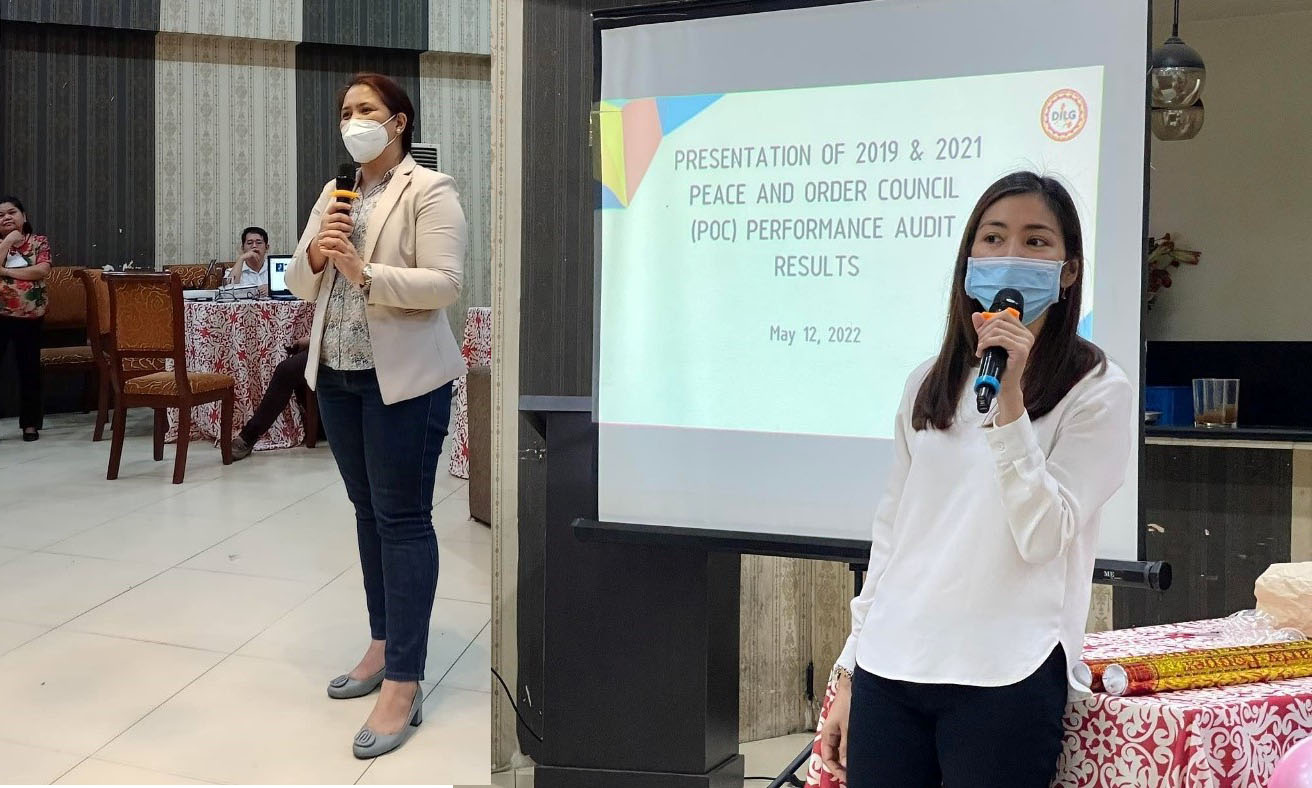 Following the calibration and finalization of ADAC and POC audit results by members of the Provincial Audit Team for two consecutive days, DILG Pampanga presented before its field officers the results of the said audits in an exit conference held on May 12, 2022.
 Twenty-one (21) city and municipal POCs and ADACs were assessed by members of the PAT headed by PD Myrvi Apostol-Fabia to measure the functionality and performance of the councils in implementing programs geared towards peace and order and public safety.
Aside from the results, also discussed were the gaps and common findings observed by the assessment team during the audit process. These observations will serve as basis in providing intervention/s in the future to further strengthen the POC Secretariat and prepare for the next audit.
"We need to analyze what went well and what went wrong in the performance of our local councils on Peace and Order, and Anti-Drug Abuse so that we can identify appropriate interventions and improve our strategies," said PD Fabia.
Present during the PAT meetings were DILG PD Fabia, PNP's PLTCOL Alfredo Canlas and PEMS Marlon Supan, LnB President Gabby Mutuc, PIO Ms Jasmine Jaso, PIO's Jovinelle Cunanan, and CSO partner Esteban Masagca of PDRRN.