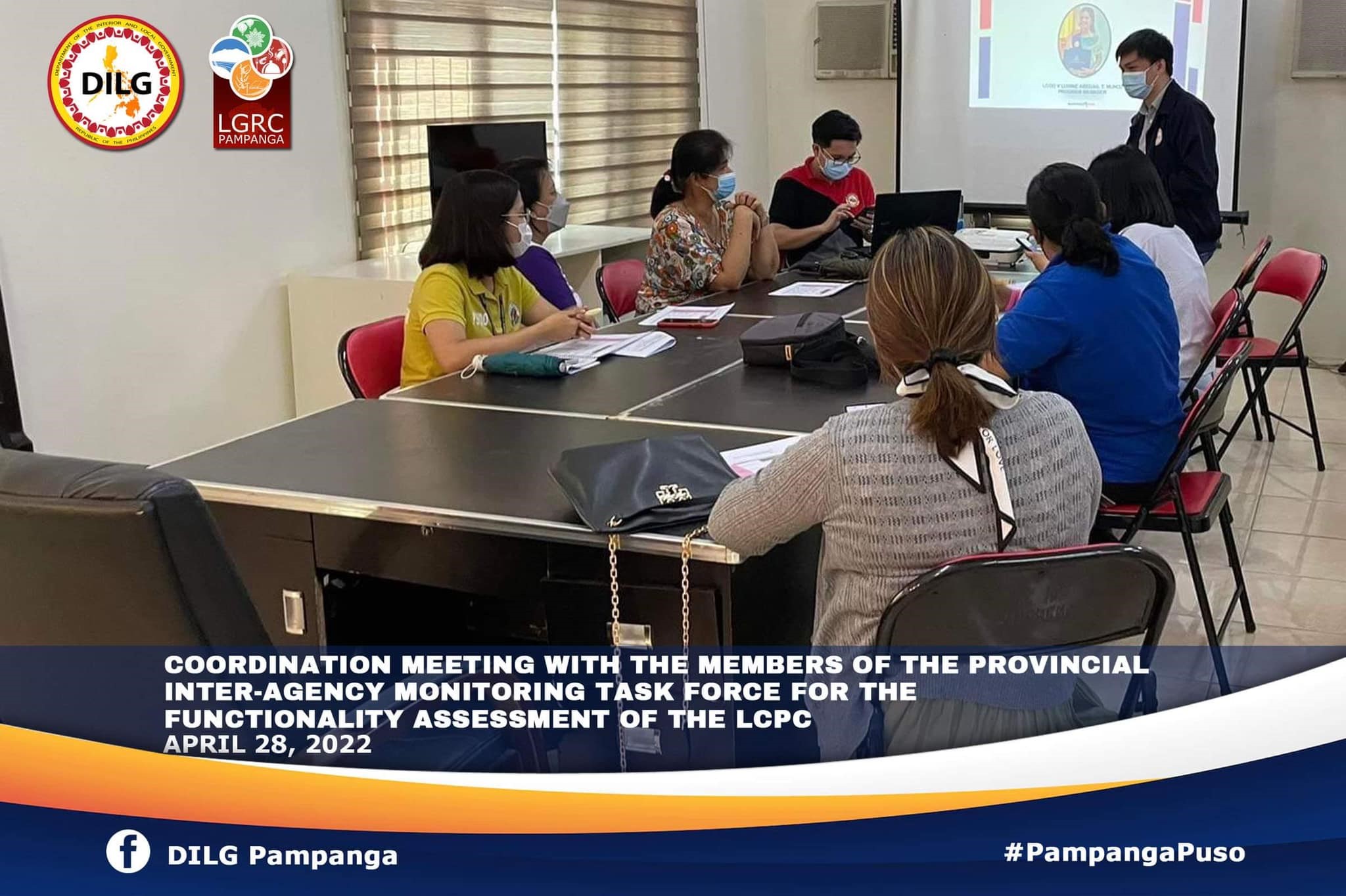 A Coordination meeting together with the members of the Provincial IMTF for the upcoming assessment of the functionality of the LCPC of the LGUs in Pampanga was held on April 30, 2022. Present during the meeting were representatives from various agencies who will be part of the monitoring team such as the DILG, PSWDO, PPDO, PHO, and Faith-based organization.
 The activity was aimed to provide guidance on the assessment to be able to come up with a thorough plan of action geared towards the promotion of children's rights and welfare, and protection.
LCPC is a council organized at the provincial, city, municipal and barangay levels that serves as the umbrella organization for all children's concerns. It ensures that children's rights and welfare are mainstreamed in development plans of the LGUs in all level.