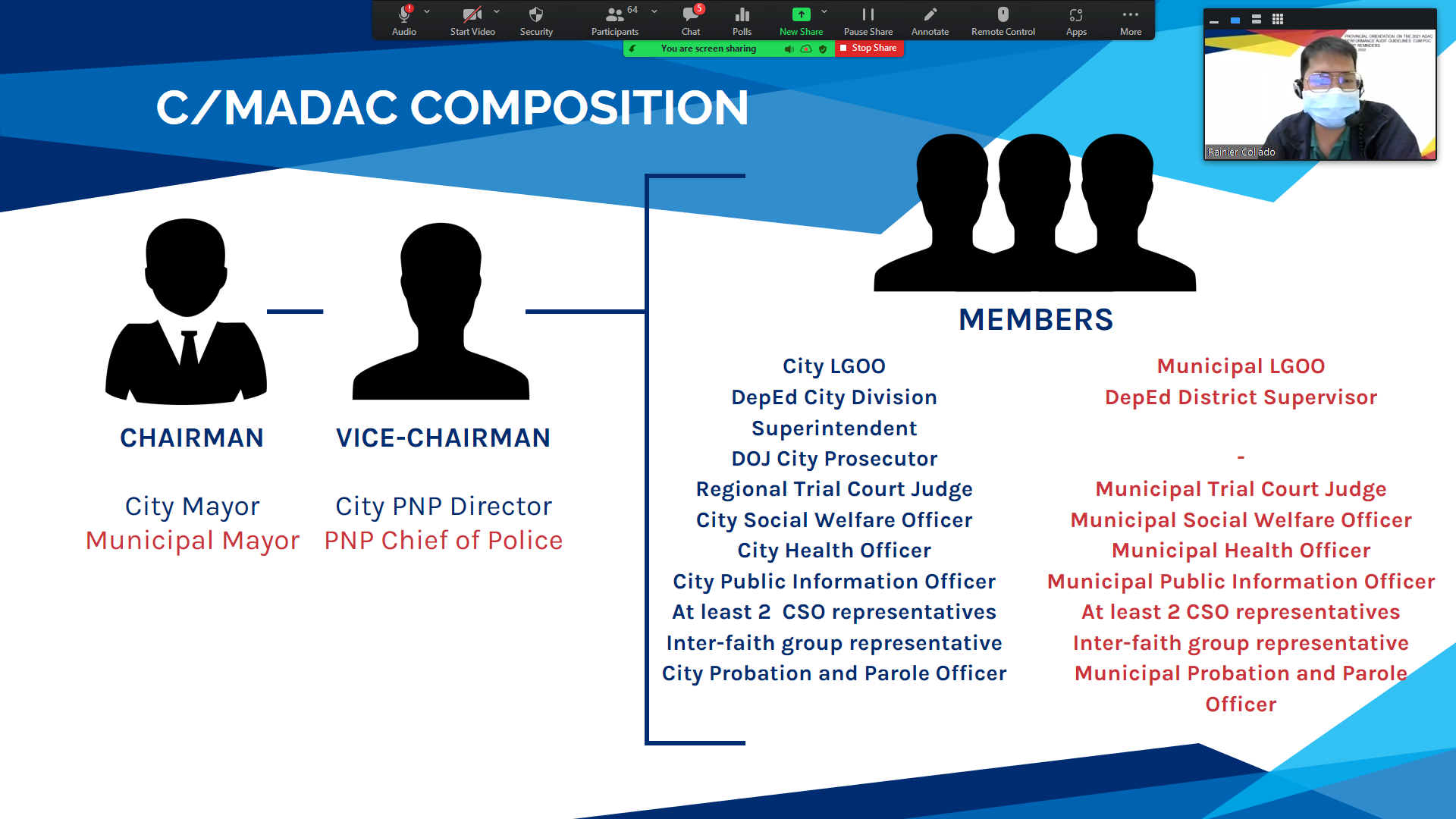 A Provincial Orientation on the 2022 Anti-Drug Abuse Council (ADAC) Functionality Audit was conducted by the DILG Pampanga via zoom platform on April 13, 2022.
 During the activity, the DILG Memorandum 2022-34 as well as the audit indicators were discussed in order to prepare the members of the Provincial, City, and Municipal ADACs for the upcoming audit.
In addition to the presentation of ADAC audit policy guidelines, reminders on the conduct of the CY 2019 and 2021 Peace and Order Audit were reiterated to the participants.
The ADAC Performance Audit aims to assess the functionality and effectiveness of local ADACs based on existing issuances and policies; determine ADAC¬-initiated and/or -endorsed innovations, and best practices at all levels; create an evaluation, and assessment platform, and; recognize effective and performing ADACs.