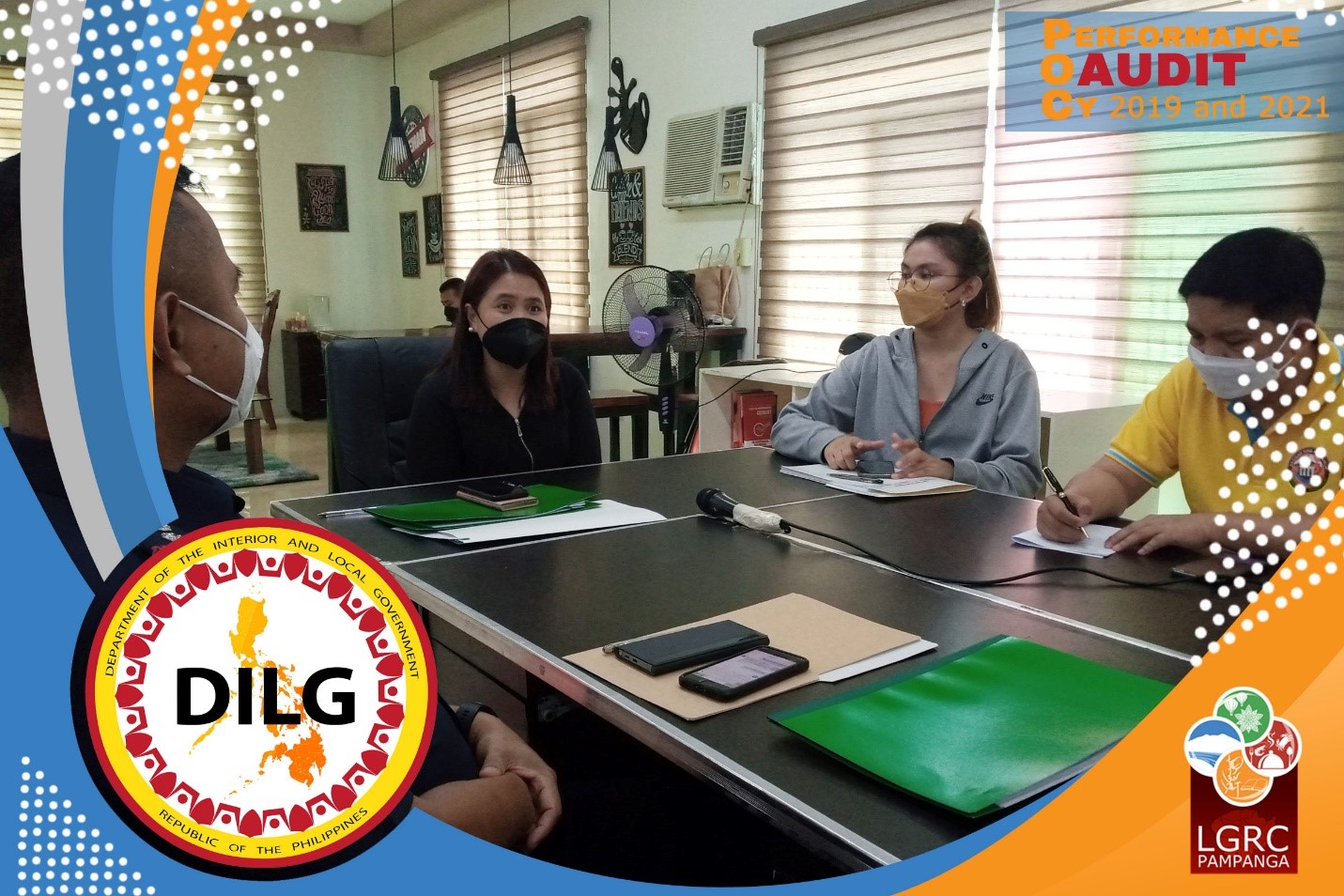 Members of the Provincial Audit Team (PAT) met today on April 8, 2022, to prepare for the upcoming Peace and Order Council (POC) Performance Audit CY 2019 and 2021 in which all 21 POCs in the province will be assessed as to their functionality.
 Central to the discussion was the provisions of DILG Memorandum Circular No. 2022-013 on the 2019 and 2021 POC Audit, reference indicators and parameters for assessment, and roles of each member in all phases of the audit.
Present in the meeting were PD Myrvi Apostol-Fabia as POC Secretariat Head with PAT members PIO Joel Mapiles and Jasmine Jaso, Pampanga PNP Acting Provincial Director PCol Alvin Consolacion, Program Manager Lianne Abegail Munoz, LGOO V Candy Veneracion and ADA V Julius Leyva.
Dir. Fabia stressed the important role of each member of the PAT in the POC Audit especially in ensuring the proper assessment of all audit pillars. She also noted the commendable performance of all POCs in the 2018 audit and expressed optimism that Pampanga's POCs will sustain its efforts in fighting criminality and maintain peace and order in their respective localities.