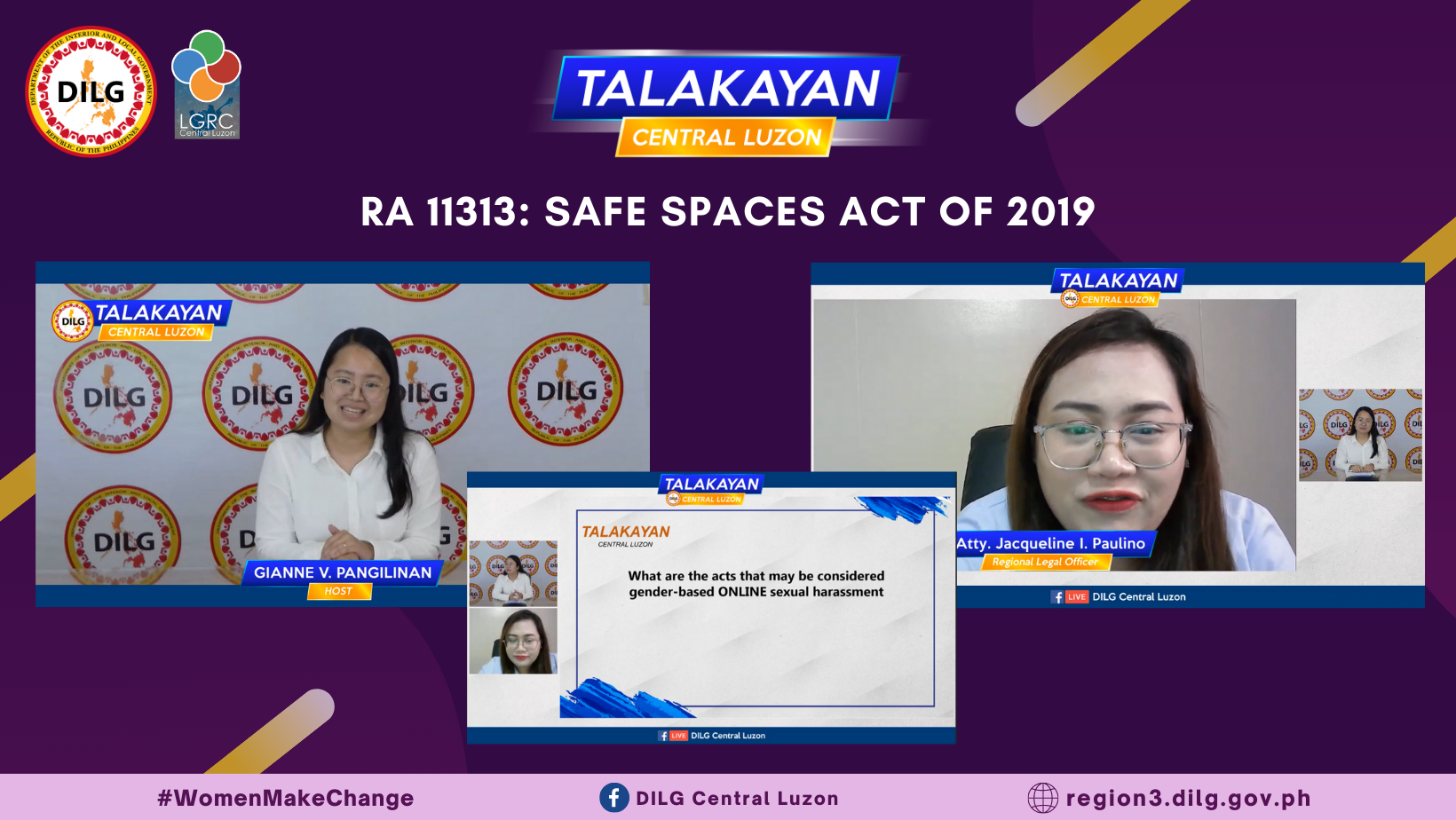 DILG Region 3 presented the sixth episode of Talakayan Central Luzon with a discourse on the Republic Act 11313 "The Safe Spaces Act of 2019" or commonly known as the Bawal Bastos Law. The activity was streamed through Zoom and Facebook Live on March 29, 2022.
 This episode of Talakayan Central Luzon was organized in support of the 2022 National Women's Month Celebration.
The guest speaker from DILG Region 3 Legal Officer Atty. Charmaine Jacqueline I. Paulino gave a comprehensive discussion on the relevant provisions of the Bawal Bastos Law. Among others, Atty. Paulino explained the different acts punishable by RA 11313, the people covered by the law and the penalties for violating the law.
The different responsibilities of business establishments, local government units and the Department of the Interior and Local Government in upholding the Safe Spaces Act was likewise clarified.
In her final message, Atty. Paulino reminded everyone to be cautious of their actions or words that may offend the feelings, sensitivities or the decency of a person. With the Safe Spaces Act in effect, doing such can qualify as sexual harassment and lead to legal consequences for the perpetrator/s. Moreover, the Regional Legal Officer encouraged everyone to read and understand the Bawal Bastos Law since this was created to protect every Filipino from sexual harassment no matter where they are.