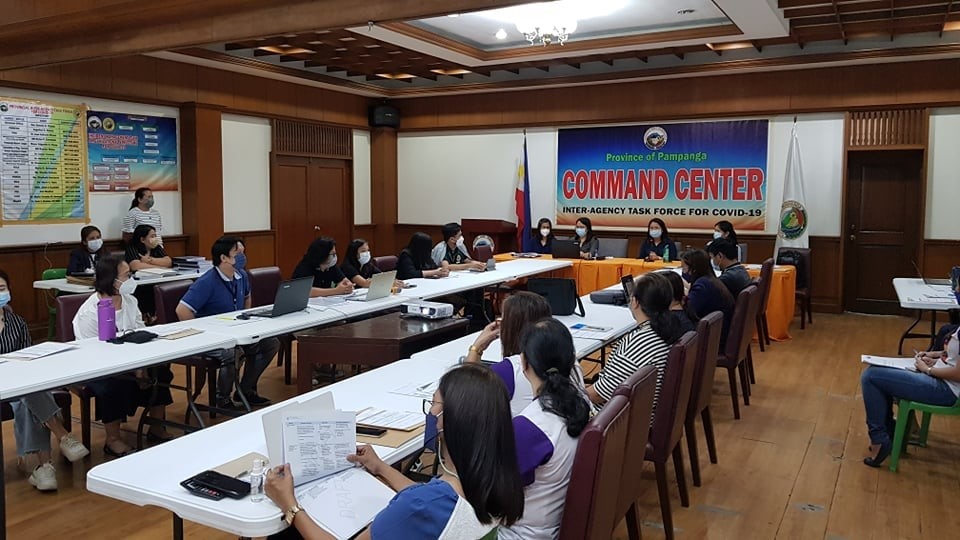 The DILG Pampanga led a two-day Provincial Orientation on the 2022 Seal of Good Local Governance (SGLG) on March 28-29 to apprise local government units of the indicators and documentary requirements and ensure their readiness for the upcoming assessment.
 For the first day, DILG Officers and SGLG Focal Persons attended the activity while the Provincial Government of Pampanga were the participants on the second day.
After a two-year deferment, the Seal will once again be implemented this year but this time with an upgraded set of indicators and assessment areas from when it was signed into law in 2019 through R.A. 11292.
From seven assessment areas, the SGLG now covers 10 governance areas, namely: 1. Financial Administration, 2. Disaster Preparedness, 3. Social Protection and Sensitivity, 4. Health Compliance and Responsiveness, 5. Sustainable Education, 6. Business-Friendliness and Competitiveness, 7. Safety, Peace and Order, 8. Tourism, Heritage Development, Culture and Arts, 9. Environmental Management, and 10. Youth Development.
PD Myrvi Apostol Fabia, in her message, recognized the crucial role of the LGUs in the delivery of service to the public and how each one should strive to relentlessly raise the level of public service more so during challenging times when one's mettle is being put to the test.
"Throughout the years, the province has consistently produced SGLG passers which is a testament of our commitment to our people. This year, we hope that we will still be able to uphold this feat and inspire more to become catalysts of excellent local governance," PD Fabia said.
The SGLG assessment is set for the whole month of April where the province, cities and municipalities in Pampanga will all be assessed on their performance in various governance areas.