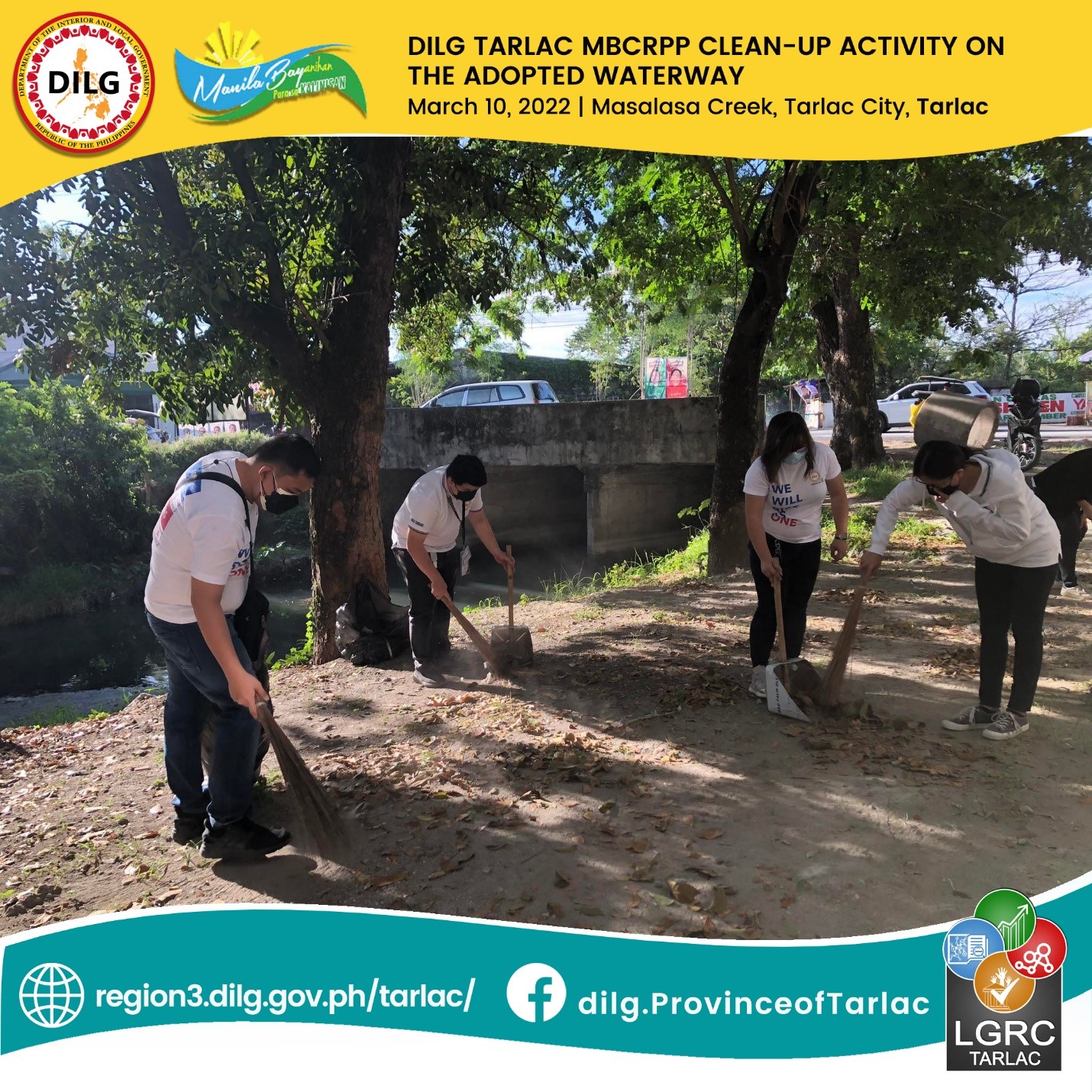 CITY OF TARLAC, March 10, 2022 - The personnel of DILG Tarlac, headed by Provincial Director Belina T. Herman, CESO V, conducted a clean-up activity along its adopted waterway, the Masalasa Creek, located at barangay San Roque, Tarlac City, Tarlac. In line with the activity's objective, the team collected seventy-five (75) kilograms of residual and fifty-five (55) kilograms of biodegradable wastes in the water area.
 With the continuing mandamus issued by the Supreme Court through the Manila Bay Clean-up Rehabilitation and Preservation Program, the Department promotes the preservation and rehabilitation of waterways. Masalasa Creek connects to the Rio Chico River, which flows to the Pampanga River and finally drains to Manila Bay.
The activity is also a part of the Provincial Office's information drive to invite the public to join the advocacy and reiterate the importance of the weekly clean-up drive in the barangays. This also highlights the importance of participation among all the sectors in society to rehabilitate and preserve the environment.
DILG Memorandum Circular No. 2019-09 orders the observance of the weekly clean-up in the LGUs and fulfill their roles and responsibilities according to environmental laws that contribute to the rehabilitation of Manila Bay.