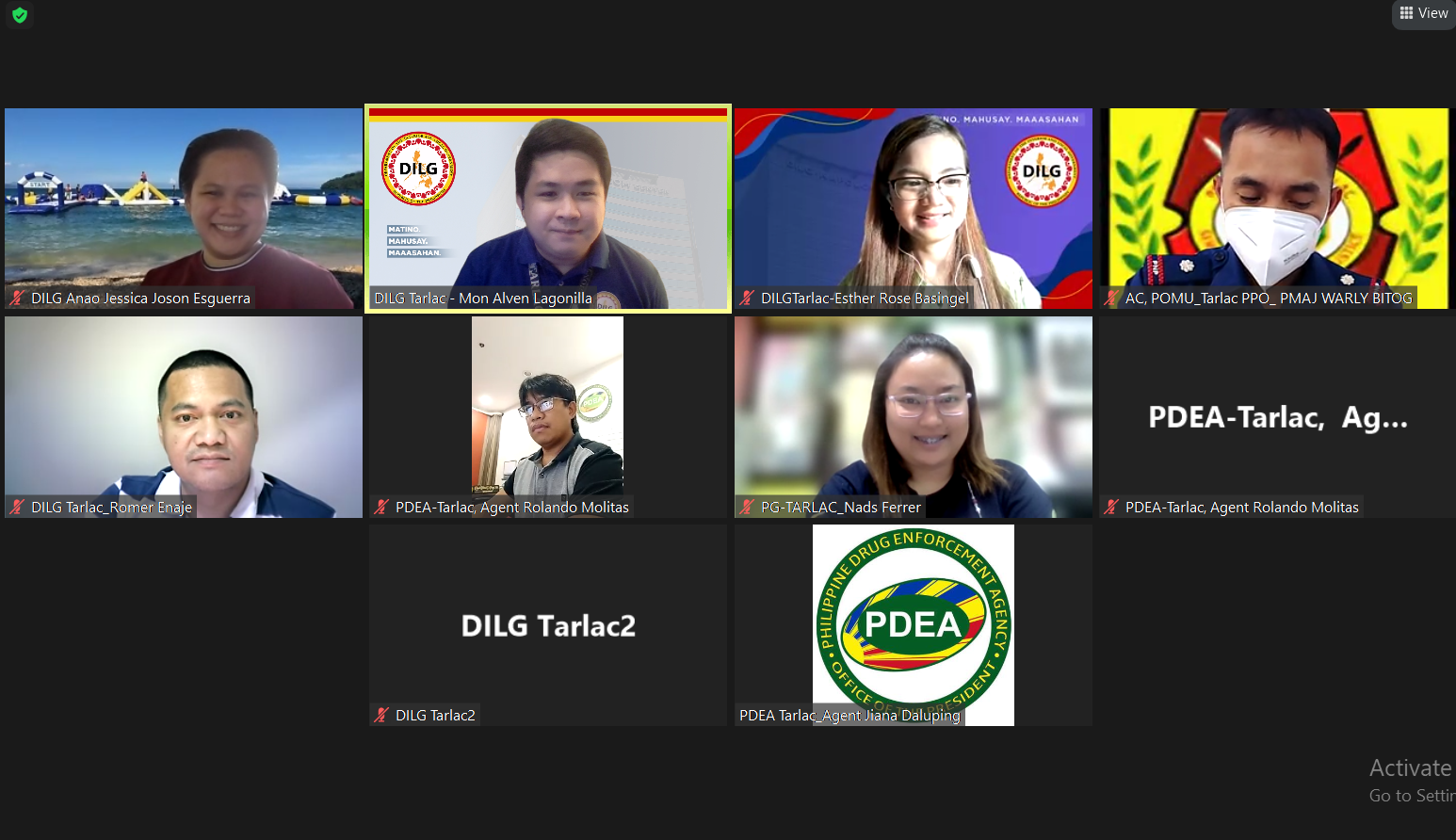 On March 14, 2022, the Provincial Audit Team (PAT) of the Peace and Order Council (POC) convened via Zoom Online Teleconference to prepare and assess the performance of the City, and Municipal POCs in terms of their functionality to ensure peace and order and public safety as part of the province of Tarlac's fight against criminality, illegal drugs, insurgency, and violent extremism.
 Esguerra presented the POC Policy Guidelines for CY s 2019 and 2021 POC Performance Audit, the updated indicator reference, the indicative timeline for CY 2022, the crafting of resolution for the Provincial Audit team for CYs 2019 and 2021 Performance Audit, as well as the reiteration on the duties and responsibilities of POC members in the said audit.
During the commitment setting, Dir. Belina T. Herman emphasized the need for cooperation and early preparation for the POC Performance audit. Further, she reminded the DILG POC Focal Persons and the Provincial Government of Tarlac to prepare the POC documents needed for the provincial level in preparation for the Regional Audit Team.
The activity was participated in by DILG Tarlac Provincial Director Belina T. Herman, CESO V, Program Manager Romer T. Enaje, DILG Tarlac technical staff, and representatives from Tarlac Provincial Police Office (TPPO), Philippine Drug Enforcement Agency (PDEA), and the Provincial Government of Tarlac.