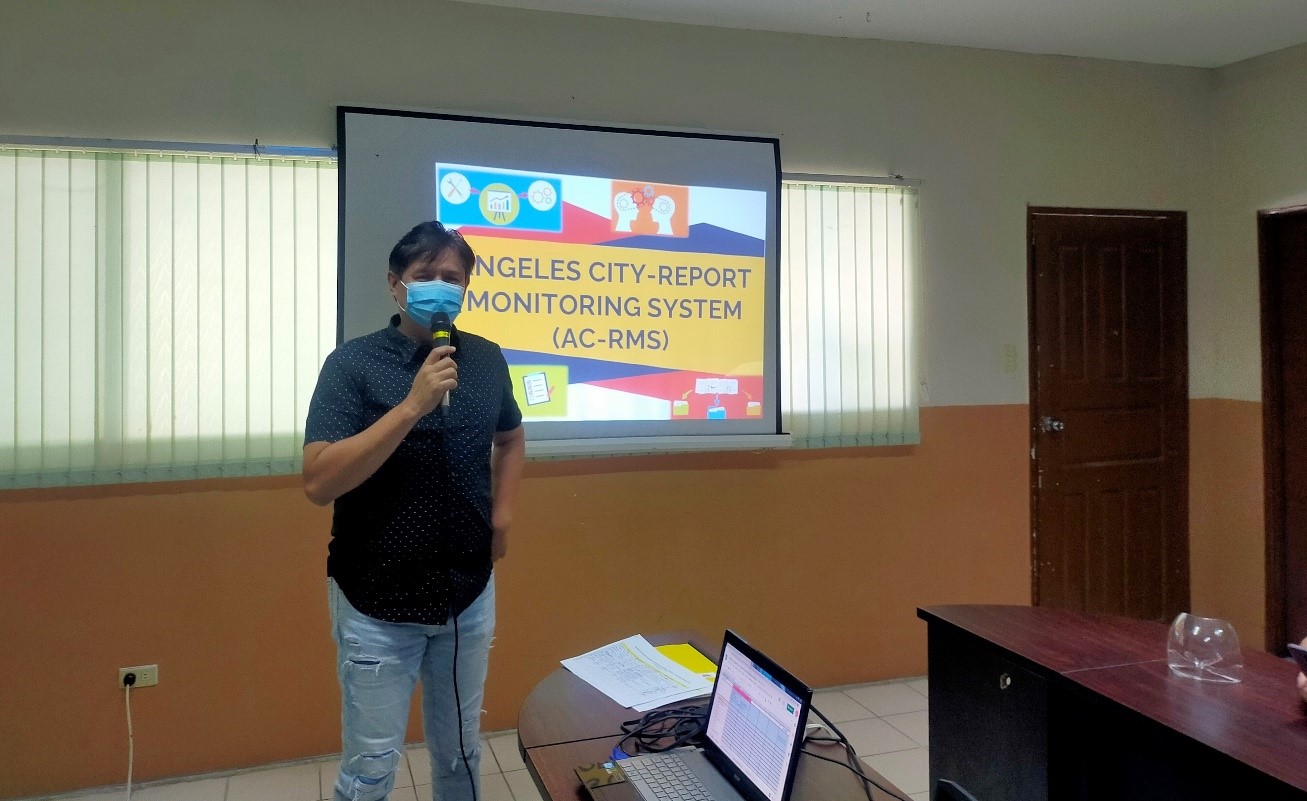 To further innovate online collaboration with the barangays and scale-up local governance, DILG Angeles City launched the Angeles City-Report Monitoring System (AC-RMS) during the Meeting with Barangay Secretaries on January 12 at the Angeles City Planning and Development Office Conference Room.
 "This is the new trend," said DILG-AC Director Martin Porres B. Moral during his opening message. "Mababawasan nito (use of AC-RMS) ang paggamit ng papel sa pagsa-submit ng reports, makakatulong tayo sa environment, makakasave ng resources ng ating offices, madaling mareremind ang ating mga barangay officials sa mga kailangang reports at mapataas ang compliance rate ng mga barangays (on the timely submission of reports).
LGOO V Vincent E. Catacutan presented the features of AC-RMS which will be used to monitor and evaluate the performance of the barangays in the timely submission of quality reports.
LGOO III Ladislao B. Puno facilitated a simulation exercise to train the Barangay Secretaries on the functions of the report monitoring which can also be used by the barangays to monitor the required reports and the deadlines, submit their reports, store the said documents for future reference and evaluate their compliance.
AC-RMS is DILG-AC's initiative program that primarily aims to recognize barangays in Angeles City excelling in the timely submission of quality reports required by the DILG and the national government, laws and policies.
It also intends to facilitate the submission and monitoring of barangay reports by establishing an online and centralized one-stop-site where barangay officials can easily check the required reports and deadlines, find the appropriate reporting forms/templates, evaluate their compliance, and upload and store their documented reports for future reference. The system will be used by the DILG-AC to assess the performance of barangays in the timely submission of quality reports.
Excellent barangays will be recognized and awarded during their Year-End Evaluation.