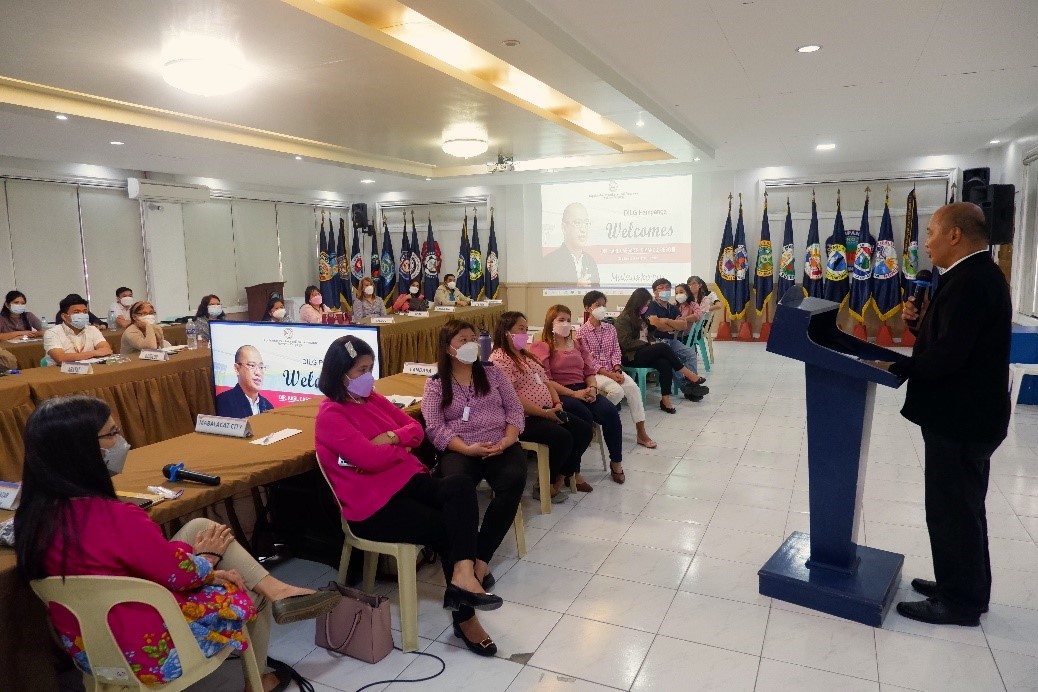 City of San Fernando, Pampanga— Regional Director of DILG Region III Karl Caesar Rimando visited DILG Pampanga as part of the DILG Central Luzon's initiative to monitor the Department's programs in the field and to sustain the active engagement with local government officials on October 11, 2021.
 RD Rimando paid a courtesy call to Pampanga Governor Dennis "Delta" Pineda and Vice Governor Lilia Pineda and discussed the current and emerging COVID-19 response and mitigation initiatives and the upcoming enactment of the Executive Order (EO) 138. Moreover, in an interface with Pampanga field officers, RD Rimando expressed his commitment and support to the field officers in sustaining their performance ranking amidst the threats and challenges of COVID-19.
"I would like to encourage you to pursue what you have been doing in the past years, despite the challenges, you were ranked the "Best" amongst the DILG regional offices," RD Rimando highlights.
The visit had served as a platform for RD Rimando to discuss the current and future engagements of the DILG with concerned officials and to also establish rapport with his field officers through various interfaces.