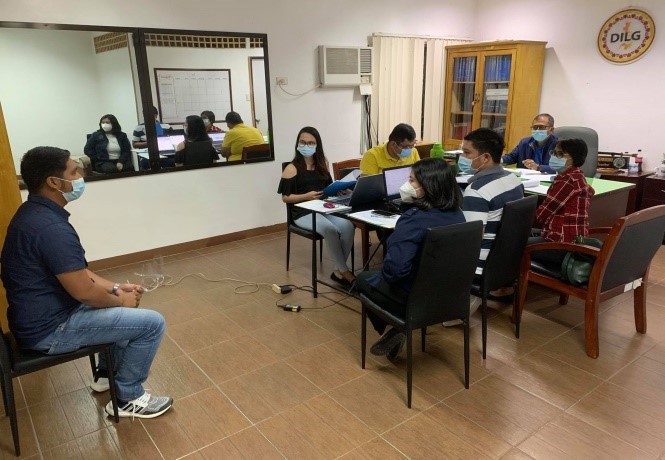 The DILG Nueva Ecija Provincial Human Resource Merit Selection and Promotion Board convened on July 22, 2021 to interview and deliberate eleven (11) aspiring applicants for the hiring of contract of services personnel for the two (2) vacant Provincial Engineer positions in the provincial office of Nueva Ecija under LGSF-Financial Assistance to Local Government units program of the department.
 The meeting was presided over by LGOO VII Danilo C. Rillera, Cluster I Team Leader and attended by the regular members: LGOO VI Loida C. Sennido, LGOO VI Alfa Krista C. Reyes, LGOO V Edgardo W. Adriano Jr. and ADA IV Millicent Kaye I. Velasquez
The Board conducted a face-to-face panel interview which aimed to hire dedicated licensed civil engineer who are committed to strengthen the implementation of locally funded projects in the Province.
After thorough assessment of each applicant, they were advised to maintain their lines open for future announcement regarding the next step of the hiring process.
.